NPD: Apple iPhone had 45% of U.S. smartphone market in 2013
2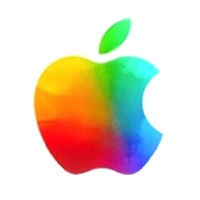 Data released by NPD revealed that the Apple iPhone was the most popular smartphone in the U.S. last year, with 45% of the market. That was up a tad from the 44% share that the iconic handset had in 2012. Apple's chief rival Samsung, saw it's share of the stateside smartphone market rise from 24% in 2012, to 26% last year.
Korean based LG was a big winner with a 60% boost from a 5% to an 8% slice of the U.S. smartphone pie. No surprise where that bump came from, as the
LG G2
was considered one of the most powerful Android models available last year (and was
one of our favorite smartphone models
). Despite the favorable response for the design of the
HTC One
, buyers were scarcer than expected and the Taiwan manufacturer saw its share in the U.S. drop from 10% to 6%. Motorola also saw its share of the U.S. smartphone market decline, from 7% to 4% last year. That drop came despite efforts to woo buyers with the customizable
Motorola Moto X
and the Moto Maker. Google had enough, and
sold Motorola to Lenovo
late last month.
In an interesting breakdown of sales numbers, it seems that the Apple iPhone attracted more big money buyers than Samsung handsets did last year. Apple had a 33% share of the smartphones purchased in the U.S. by those who made $100,000 or more last year. Samsung had an 18% slice of that pie. But of those who earned $30,000 or less, Samsung made up 35% of the smartphones purchased compared to the 20% who bought an iPhone. Apple's share of the lower income crowd rose a healthy 64% in 2013.
Prepaid handsets had a great year in 2013, accounting for 29% of the U.S. smartphone market, up from 14% in 2012. Postpaid devices had 71% of the same market last year, and grew just 10% compared to the 68% growth for prepaid models.

source:
NPD
via
AppleInsider