PhoneArena Awards 2013: Best Smartphones
99+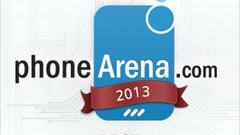 This is it, guys! It is time for the culmination in our PhoneArena Awards of 2013. We're pleased to announce the final and most exciting category in our series, and as you can probably tell already, today we'll be announcing the year's best smartphones. Before we get to it, we have to admit that picking today's winners was a pretty difficult task. That's because we got to play with a ton of smartphones over the past 12 months and we did like many of them. Only a few of this year's smartphones, however, truly stood out.
Drumroll, please...
LG G2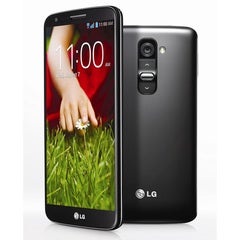 In 2013, LG had an uneasy task on its hands. The company had to develop a top-notch smartphone to challenge its competitors with; a smartphone that could outpace all other Android-based high-end offerings. This led to the launch of the LG G2, and boy was it a remarkable phone! And it still is, of course, ranking among the best handsets money can buy. Seriously, there's a lot to like about it. For starters, the LG G2 is a phone that feels surprisingly compact and wieldable for something that sports a pretty large (and gorgeous) 5.2-inch display on its front. Then there's the performance. The G2 is a true powerhouse with its top-tier hardware configuration. At the same time, few other smartphones can come close to beating the G2's battery life. Simply put, if you want a smartphone that has it all, then the LG G2 would be a worthy pick.
Google Nexus 5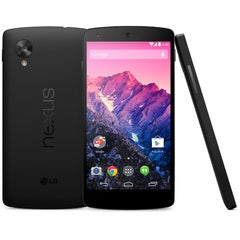 Last year, Google made headlines with the launch of the Nexus 4, which was more that just reasonably priced. It was a steal considering what it had to offer. And the phone was so good that it got honored as our favorite phone of 2012. Fast-forward 12 months into the future and the Google Nexus 5, powered by Android 4.4 KitKat, is now walking in the footsteps of its predecessor. It is an amazing device no matter how we look at it – a device that performs like an Android flagship, yet costs only half as much. And what's no less important, in charge of its powerful hardware is Google's software in its pure, unaltered, bloatware-free form.
Apple iPhone 5s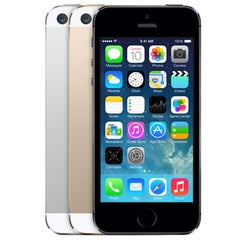 The year 2013 saw the launch of the Apple iPhone 5s. Visually, it wasn't very different from its predecessor, and its specs didn't seem as droolworthy as those of Android flagships, but nevertheless, Apple's smartphone did sell by the truckloads. And why wouldn't it? The iPhone 5s is still a top-of-the-line smartphone worthy of giving any Android flagship a run for its money. Without a doubt, it is not any less capable than any of them. It has a great camera, solid construction, beautiful screen, and the performance of its A7 chip is outstanding. Plus, the iPhone 5s is one of the very few high-ends that come in a truly compact form factor. And these are just some of the reasons why the iPhone 5s is loved by millions of people worldwide.
Recommended Stories