NFL Pro 2012 arrives on the Android Market
1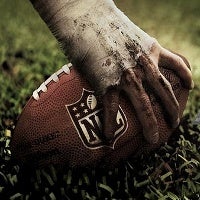 It's been a big couple of days in releases for Gameloft after it rolled out Modern Combat 3: Fallen Nation and now
NFL Pro 2012
has hit the Android Market. Interestingly, you'd notice that the price tag shows the game is free. That's as good as it sounds - Gameloft is testing the freemium game model with this title, so it relies on in-game purchases of advanced strategies and other neat bonuses to monetize the experience. You can still though choose to play your way to win those, so you're not forced to pay.
NFL Pro 2012 also comes with
improved artificial intelligence
making it harder to win and more interesting to play. You have over 200 plays to choose from but you don't need to rely on them - you can go and manually tweak plays with the Playbook Editor. Finally, there's also an assistant who'd help you with decisions.
GAMELOFT LAUNCHES NFL PRO 2012 ON ANDROID
Get hyped for an awesome NFL season you can play for FREE!
December 19, 2011 – Gameloft, a leading publisher and social games, today announced the launch of the new freemium HD game NFL Pro 2012, on the Android Market and Gameloft HD Games Shop.
You've never played football like this before. With an improved AI, NFL Pro 2012 promises a challenging game every time as you level-up and unlock tons of new features on your road to become a gridiron champion. You can also take on the advanced AI if you think you're ready for the greatest challenge, as well as choose from over 200 plays to beat your opponents or use the Playbook Editor to create your own tactics to outwit the opposition.
A complete list of features includes:
THE ENTIRE NFL IS HERE With an official NFL and NFL Players License, choose to play and manage any of the 32 NFL teams with over 2,000 real players.
UNLOCK YOUR FULL POTENTIAL Compete against other teams to earn points for boosting stats, unlocking new stadiums or playbooks, and much more!
FOOTBALL THE WAY YOU LOVE IT Enjoy stunning graphics and an impressive level of detailed player animations that include running, tackling, celebrating touchdowns and more.
AN EVEN MORE IMMERSIVE FOOTBALL EXPERIENCE Play through finely tuned gameplay that offers gamers unmatched control when running, tackling or passing.
NEVER LOSE TOUCH WITH YOUR TEAM Get all the latest and most up-to-date news with a new official NFL RSS feed integrated directly into the game!
For more information, please find more information on our website at www.gameloft.com