NFL Live now available at Windows Phone Marketplace
3
More satisfying than a coffin corner punt that goes out at the one,
NFL Live is now available for Windows Phone Marketplace
. Hey! We caught you rolling your eyes. Yes, we realize it is just June, but before you know it it will be August and the exhibition season will be starting. For those Windows Phone users looking for an app to feed them enough football to quash that bellyache in the pit of their stomach, we have some great news. NFL Live is now available as a free app in the Marketplace.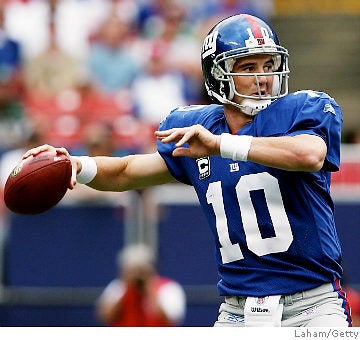 Can Eli Manning and the N.Y. Giants repeat?
This is not some site that hands out warmed over news and last week's scores. What you will see with NFL Live is the latest NFL news including the ability for you to share the latest trade or firing with your pals via Twitter, Facebook or email. A live scoreboard keeps you up to date on gameday with stats and detailed info on each play. While a game is in progress,
you can shake your phone to refresh the info
. Peruse the standings and create a secondary tile for your favorite team.
With NFL Live you can see each team's schedule and roster. Check out the league leaders (Chad Ochocinco leads the league in receptions?) And once you set your favorite team, it creates a
special and unique landing page for them
. The app brings access to ESPN video and tweets from the NFL, FOX (not from Gordon Ramsay) and ESPN. The official NFL Mobile app remains an exclusive Verizon app, which it has been since 2010.
source:
WindowsPhoneMarketplace
via
WMPoweruser
Recommended Stories