NBC to bring linear streaming of the peacock network to your phone and tablet next year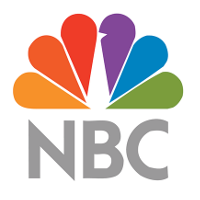 NBC has announced that it will offer a linear stream of its network broadcasts on mobile phones and tablets starting early in 2015. Live streaming 24/7 has started today on NBC.com and on the websites of NBC owned stations in New York, L.A., Chicago, Philadelphia, Dallas-Fort Worth, the San Francisco Bay Area, Boston, Washington, D.C., and Miami-Fort Lauderdale. In Washington, the evening news on WRC-TV will be streamed live.
Those with Pay TV accounts will be able to sign in into these streams by authenticating their cable or satellite account. Some content that will be offered free will not require authentication. Assuming all goes well, NBC will most likely start streaming its live network programming to smartphones and tablets via a mobile app. That could happen by early 2015.
As far as the competition is concerned, ABC is offering some live streaming on its website; some content does not require the viewer to sign in. CBS has its All Access service that requires a paid subscription for recently broadcast episodes. Those willing to wait more than a week from the original broadcast date can view these for free after authenticating their Pay TV account. CBS has also started its CBSN news service with news anchors and on demand news stories.
NBC plans on promoting its new service starting on December 26th, using the tag line "
Watch TV without the TV
".
source:
USAToday