Live.ly app is being dropped, live-streaming features will be integrated into Musical.ly
1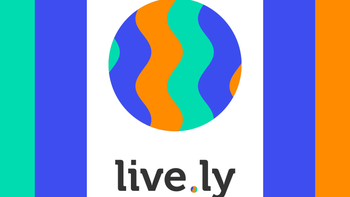 In a bid to continue growing as a social media platform, Musical.ly has enlisted various social media stars to promote its platform across other networks. However, in the hope of maximizing its potential, the company has announced that it is killing off the standalone live.ly app.
Live.ly was initially launched back in July of 2016 at the annual VidCon event and acted as a new live-streaming platform. Despite attracting a loyal following over the years, though, Musical.ly has stated that the majority of viewers who viewed live videos did it through the main app, with the standalone client proving to no longer be as popular. Because of this, Musical.ly has confirmed that it's discontinuing the live-streaming app and will instead be integrating its features into the regular app, following in the footsteps of
Instagram
with its Live Story feature.
Now, for those who are active users of the standalone client, unfortunately, Musical.ly's announcement is rather abrupt – live.ly no longer works. Now, any user who enters the app will simply be redirected to a download link for the regular app. Nevertheless, live-streaming won't be available to everyone right away. Instead, the
social media
platform has confirmed that the feature will be rolling out in stages.
The move to integrate the feature comes shortly after
Facebook
began testing a new live video feature that allows users to lip-sync along to music, indicating the company will eventually integrate it into Instagram, thus converting it into a direct Musical.ly competitor.