Instagram releases a new shopping experience for Stories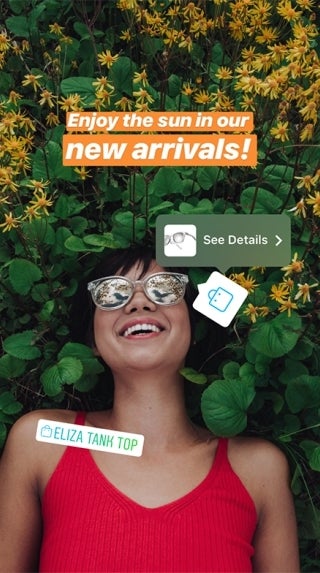 Today, via their blog, Instagram announced that they are expanding the shopping functionality to Stories. Previously, Instagram only allowed vendors to sell merchandise via the Feed.
Instagram stated: "Brands have always been early adopters of stories, they create some of the most viewed and engaging content on the platform."
About the change, Instagram cited a recent survey which showed that Instagram's users were watching Stories to keep up to date with favorite brands and with new trends. The expansion will allow users to tap on a shopping bag sticker to see more information about the product. This new functionality will likely increase exposure for brand content and should allow for users to interact more directly with businesses. Are you are interested in more interaction with brands; Or will it irritate you to see more marketing in Stories? Either way, let us know in the comments below.