Mozilla offering free phone with developer workshop for FirefoxOS
6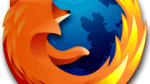 In order to spur developers into action, Mozilla is offering workshops for three days overseas with those attending receiving a
free developer phone
loaded with the OS. The workshops start in Madrid, Spain on April 20; travel to Bogotá, Colombia on May 18; and conclude in Warsaw, Poland on June 1. To attend, Mozilla requests that you send them an application which includes a demo of your web development expertise and experience. But in return, you get hands-on access to Firefox OS developers and the Firefox OS Developer Preview hardware.
Firefox is looking for individuals or groups of developers who have experience writing for open web formats like PhoneGap, Chrome, webOS, BlackBerry and WebWorks and
port over to Firefox OS
their apps so that they can be used to start stocking the Firefox Marketplace. Firefox OS is expected to launch in 9 locations this year and reach the U.S. in 2014. The carriers seem to love the OS because it gives their customers a low priced smartphone option in some areas of the world where smartphones are too pricey and featurephones are the big seller. The carriers make more money selling smartphone data plans to their customers.
The
Firefox Developer Preview phone
has a similar function to the BlackBerry Dev. Alpha phone, which is to allow developers to test how their apps will work on the platform.
The phone rolled out in January
with a 3.5 inch screen, a single-core 1GHz processor, 512MB of RAM and a 1580mAh battery. And while it is way too early to start worrying about which big name apps will be on board, Twitter has already made a committment to the OS.
source:
TechCrunch