Motorola making house calls in India with its new Moto Xpress door-to-door repair service
4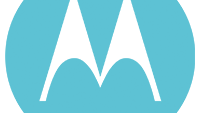 Motorola has 160 service centers in India. But the next time you need a repair of your Motorola phone in the country, it might be easier if someone from the manufacturer drives right up to your door to pick up the damaged handset. Once it is repaired, the driver can bring it right back to your front door. The service, called
Moto Xpress
, requires you to call Motorola at 011-41717124 to have a rep come and check out your phone. If the rep can't fix it on the spot, he will take it back to the shop when he leaves your premises, with a promise to have it fixed in no longer than five business days.
Moto Xpress is not going to be free. Motorola tacks on an additional fee for the service in the amount of $3.12 USD. That seems to be a pretty reasonable price to pay for door-to-door repair service.
We would be remiss if we didn't alert you to the fact that Moto Xpress is not yet available beyond three cities in the country, Delhi, Gurgaon and Noida. Motorola does plan on expanding the service throughout India. Moto Xpress will launch some time this week. If you live in one of the cities where Moto Xpress is available, and you need your Motorola handset repaired, go ahead and try the number. By allowing Motorola to handle your repair via a house call, you can free yourself up for work or for play.
source:
Technodify