Motorola Moto E Soak Testers receiving Android 5.0.2 update
1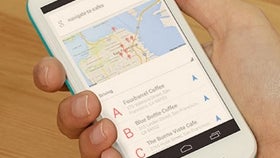 A bit more than a week ago, we told you that Motorola was seeking
Motorola Moto E
users
to participate in a Soak Test for Android 5.0.2
. Now, it appears that some of these Soak Testers are receiving the actual update. Motorola uses these Soak Tests to send out a new software update to a limited number of handsets so that it can test a new OS build without putting a large number of handsets at risk.
To be eligible for a Soak Test, you must be a member of the Motorola Feedback Network and promise to keep the results of the test confidential. If everything is okay after a couple of weeks of testing, Motorola will release the update to the remaining Moto E users in the region. This should take place before the end of this month.
While those with the Moto E prepare to be "Lollipopped," owners of the OG
Motorola Moto X
are trying to figure out what a tweet from Motorola Support says about their chances of receiving Android 5.0 soon. The tweet revealed that the older Snapdragon S4 Pro processor on the OG Moto X
is becoming a thorn in the side of Motorola engineers
trying to get Android 5.0 to work flawlessly on the phone. The chip, unlike the ones employed on other Motorola Moto models, is preventing Motorola from rolling out the update at this time. Still, the manufacturer says that the model will eventually receive Android 5.0, although no time frame for this has been announced.
Thanks for the tip!
source:
STJSGadgets