Motorola Assist gets update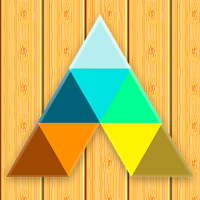 Motorola Assist is an app for certain Motorola handsets, that acts as a do not disturb feature while you are sleeping. You can set the hours during which the phone will not accept a call. You can also keep the handset completely quirt during those hours. If you're in a meeting, a pre-recorded reply can be played to callers. And if you're driving a car, the app can automatically detect this, and will read new texts to you as well as announce the names of callers. This way, you can keep your eyes on the road at all times.
Motorola Assist has received an update in the Google Play Store. The update now allows the app to read text messages and announce callers while you are home, in addition to offering this feature while you are behind the wheel. The app now does a better job of determining if you are driving a car. And yes, there are the proverbial bug fixes included.
Motorola Assist's Driving and Home modes are available only on the
Motorola DROID Ultra
,
Motorola DROID MAXX
,
Motorola DROID Mini
and
Motorola Moto X
. The update should be available from the Google Play Store. If you don't receive it today or tomorrow, don't panic. The update will arrive.
source:
MotorolaAssist
via
TalkAndroid