Moto X users will get an extra 50GB free Google Drive storage
7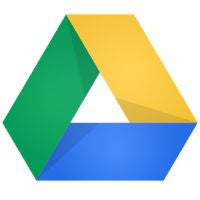 We all know that whenever Google wants to sweeten the deal a bit when selling a piece of hardware, the go-to deal that is always included is extra Google Drive storage, and the Motorola Moto X isn't immune to that treatment. Although the Moto X's DROID cousins are said to be accompanied by 6 months of free Google Play Music All Access, the Moto X buyers will be getting extra Google Drive space.
According to Motorola, anyone who buys a new Moto X will get
an extra 50GB of free storage on Google Drive for two years
. When you combine that with the 15GB you get for free, that's a solid 65GB of storage space in the cloud for your email, documents and photos. This deal actually puts the Moto X on a slightly lower rung than other devices. Lower-end Chromebooks tend to come with 100GB of extra space for two years, and the Chromebook Pixel of course comes with a whopping 1TB of storage for 3 years.
Which would you prefer: 50GB of storage for 2 years, or 6 moths of Google Play Music All Access?
source: Motorola