Mobile devices can consume up to 50% of the world's NAND flash memory in Q1, Toshiba and Elpida rumored to merge
0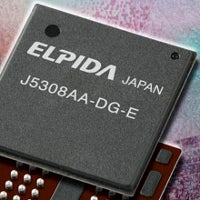 The first quarter of 2012 could see mobile devices utilizing as much as 50% of the total supply of NAND flash memory for the first time in history, says the research firm DRAMeXchange.
The burgeoning smartphone and tablet market literally gulps embedded flash chips, with just smartphones predicted to rise to about 592 million units in 2012 from 427 million in 2010, thanks to accelerating sales of entry-level and mid-range models in emerging markets.
In other related news, the Japanese from Toshiba and Elpida are feeling the heat to merge their NAND flash and RAM memory operations, in order to battle the big guns like Samsung. It's not the first time the Japanese government will be providing help for a merger it deems necessary to preserve the competitiveness of its home high-tech companies. Recently it brokered
a merger of Sony, Hitachi and Toshiba's mobile display businesses
through the government's investment arm, which will create the world's largest producer in the field, with 21.5% market share.
Apple is
aiming to diversify its memory suppliers
, with heavier emphasis on Japan, so such a merger could eventually affect it. So far Samsung, Elpida and Toshiba are all supplying memory for Cupertino, but the urge to wean off Samsung's influence in the supply chain has been sinificant last year, in light of the ongoing legal spat between Apple and Samsung.