Microsoft's Q3 earnings down from last year, CFO stepping down
26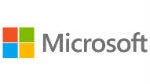 Just to erase any confusion over this, Microsoft deals with its earnings call a bit differently than other companies. So, Microsoft's earnings call that happened today was for the company's fiscal Q3 of 2013, which matches the calendar Q1, meaning that we're talking about the same timeframe of January to March as with
Google's earnings call
earlier. We will refer to everything on Microsoft's terms though.
However, where Google beat profit estimates, Microsoft's numbers weren't quite as good overall. Microsoft announced $20.49 billion in revenue and $6.06 billion in profit, which is not only down from the holiday Q2 on both numbers, but is also a drop year-on-year from the profit numbers in Q3 of 2012. Last quarter, Microsoft reported $21.5 billion and $6.38 billion profit, and in Q3 2012 the company reported $17.41 billion in revenue and $6.37 billion in profit.
However, despite numbers being down overall, the Windows division saw a pretty sizeable bump year-on-year to revenue of $5.7 billion compared to $4.62 billion of a year ago, although $1.09 billion of that has to be deferred because of Windows 8 upgrade deals. And, despite the overall profit numbers being down, Microsoft saw year-on-year growth in its Entertainment and Devices, Online Services, and Business divisions.
As part of the call, Microsoft's CFO, Peter Klein, has announced that he's stepping down from his position at the end of the company's fiscal year, which ends in June. There were no explanations as to why Klein was leaving the company, but he did imply it was an amicable breakup.