Google's Q1 2013 earnings beat profit estimates, but Motorola still losing money
14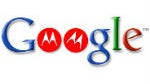 Google held its quarterly earnings call earlier today, and the news was something of a mixed bag for Q1 of 2013. Google's Q1 earnings surpassed the estimates for profit, but didn't quite live up to the revenue estimates, and Motorola is still losing money, which isn't much of a surprise since the division hasn't put out a quality handset since the DROID RAZR MAXX HD in October of 2012.
Google reported revenues of $13.97 billion, which is actually pretty impressive given that in the
holiday Q4 of 2012
, Google's revenue was only a bit higher at $14.4 billion. However, despite the dip in revenue, Google reported a profit of $3.90 billion and earnings of $11.58 per share, which is an increase from the $2.89 billion profit it reported last quarter.
The Motorola division is still a trouble spot for Google. Because the division hasn't been releasing any real hardware, its revenue fell off from $1.51 billion to $1.02 billion as compared to last quarter. That amounts to losses of $271 million this quarter, which is proportionally similar to the losses the division saw last quarter, but still not a good trend. The X Phone needs to come soon for Motorola to turn things around.