Microsoft's Outlook gains full screen view on iPad, many Calendar improvements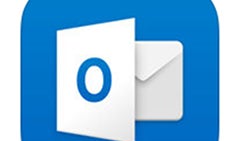 Microsoft has just released a new version of Outlook for iOS devices. Among the few important improvements included there's one aimed at iPad users. The rest of the changes apply to all iOS devices running Outlook app.
With the latest version of Outlook, iPad users will have an easier time reading emails since the app now offers a full-screen view. The rest of the changes include performance improvements and bug fixes meant to make Outlook better than ever.
Finally, the Office team added a small change to the calendar icon, which is now moving as users are scrolling through their days to indicate if they're going in the past or in the future. Whenever you want to go back from where you started, you can now tap on the icon again and you'll be returned to today.
The new update has already been uploaded to the App Store, so you should be looking for Outlook v.2.42.0 if you want to benefit from the last changes.
source: App Store