Microsoft updates OneDrive for iOS with new UI, ability to share links from work accounts
2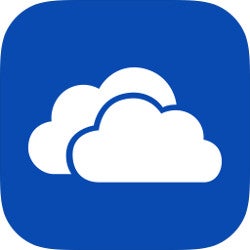 Another day another Microsoft application gets updated with new feature and improvements. The latest on the list if OneDrive, an application that allows users to access Microsoft's cloud service while on the move.
The iOS version of OneDrive recently received a small but important update that brings many bug fixes under the hood. However, the most obvious change is the new UI, which has been streamlined "to put focus on your files."
Among the important visual changes included in the update, users will notice that Microsoft simplified folder design and organized all the key commands together in one place.
Another important new feature that OneDrive for iOS users will be able to take advantage of is ability to share links to their folders from their work or school accounts.
As mentioned earlier, the developers also fixed several bugs and crashes including crashes on iOS 10 for Microsoft Intune users or when rapidly scrolling through your files. Also, a crash when attempting to open spreadsheets or large files in the application has been addressed too.
Last but not least, Microsoft confirmed that the update should also improve stability when editing a tag. Since most of these change are based on feedback received, the Redmond-based company invites users to continue to provide their thoughts on the new version of OneDrive.
If you already have OneDrive installed on your iOS device, then the update should already pop up on your App Store.