Microsoft updates Cortana for Android with better notification sound, improvements
4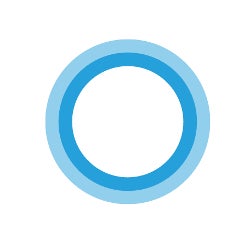 Microsoft launched Cortana, its intelligent personal assistant, on the Android platform more than a year ago. Although it doesn't benefit from the same deep level of integration as the Windows Phone version, it's quite efficient on Android as well.
Since its release last summer
, Cortana for Android received numerous updates that added new features and improvements. Currently, the application sits at almost 5 million download on Google Play, which makes it pretty popular among Android users.
All the more reason for Microsoft to continue to support Cortana for Android and deliver updates that add new options and enhancements. The latest update bumps the application to version 1.9.10 and introduces some improvements for long-time users.
The official changelog confirms the update adds a better notification sound for reminders, as well as more accurate reminder triggering on devices powered by Android Marshmallow operating system.
Also, Microsoft's Cortana should now offer faster, better home page loading on
Android devices
. Another small tweak that Android fans will find useful is the addition of a pull down refresh capability for the reminder list page.
If you haven't tried out Cortana yet, you might want to give it a chance since it's free to download. Keep in mind though that it will only work on devices running Android 4.1 and higher.
It's also worth noting that in order to be able to send quick text replies from your PC and get notifications, you have to be opted in to Cortana, and running Windows 10 version 1511 or above.