Microsoft reserves the right to use the "kill switch" option with Windows Phone 7 handsets
3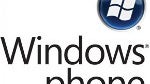 Microsoft revealed that it reserves the right to use the "kill switch" option that allows the Windows Phone 7 Marketplace to remove applications from your device. Naturally, the Redmond-based company is not very eager to talk about this issue at length, but still emphasizes that it won't authorize app removal from any handset unless that's of utmost security importance.
The exact quote from Todd Biggs, director of product management for Windows Phone Marketplace is:
"We could unpublish it from the catalogue so that it was no longer available, but if it was very rogue then we could remove applications from handsets – we don't want things to go that far, but we could."
We would like to remind you that Android Market and iOS App Store have identical rights, but still it doesn't mean that they are uninstalling your applications just for the sake of it. The function seems to be reserved only for malicious apps targeting your device and data, which means the option is not too bad when you think about it.
source:
Mobile Church
Recommended Stories