Microsoft releases official Remote Desktop app for Android and iOS
12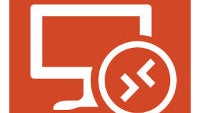 If you've been hoping for an official app to help control your PC from your Windows Phone, you are going to have to wait a while longer, because while Microsoft has released an official Remote Desktop app for Android and iOS, there is no version for Microsoft's own Windows Phone platform. The press release for the app also mentions versions for Windows RT, Windows, and MacOS, but no Windows Phone option. Granted, the Xbox SmartGlass app will let you do some things on your PC from your Windows Phone (or Android or iOS device), but it isn't a full remote desktop solution, and there are third-party solutions in the Windows Phone Store, so there are options available.
The new Remote Desktop app for Android and iOS uses the Remote Desktop Protocol (RDP) that Microsoft has been using for quite a while, and it will be able to connect to any PC that has Remote Desktop turned on in the Settings. The app is available for both phones and tablets on both platforms, but obviously using a phone for full desktop control can be a bit cramped. Of course, the new Start screen does work quite well on any size screen.
The Remote Desktop app has many of the features you might expect with an on-screen keyboard, and even quick-links to various PC resources. One odd limitation of the app is that it can't automatically detect remote capable PCs on your network, so you have to have the device's IP address in order to connect.
Remote Desktop is available now for both Android and iOS. It supports phones and tablets running either Android 2.2 or higher or iOS 6.0 or higher.