Microsoft releases beta version of SharePoint for Android
1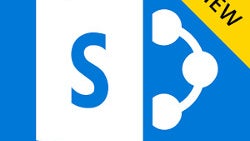 Microsoft's SharePoint mobile application has been released on the iOS platform months ago, but Android users have been skipped from the initial launch.
The good news is the Redmond-based company is likely to release SharePoint for Android very soon. The beta version of the application is now available for download on Google Play, but it's not compatible with all Android devices.
Tagged as "unreleased application," SharePoint for Android "
helps you keep your work moving forward by providing quick access to your team sites, organization portals and resources, and even a view into what the people you work with are working on
."
Users can get to team websites and intranet portals they follow or visit frequently, as well as promoted resources programmed by their organization. The application also offers the ability to view team site activity based on recent and popular files.
Another important feature of SharePoint for Android is the fact that enables users full access to their document libraries using the new integration with the OneDrive application. This means that you will be able to edit files much easier using apps including in Office Mobile suite, such as Word, Excel, PowerPoint, and OneNote.
Keep in mind though that in order to sign in to the SharePoint application, your company must have an Office 365 subscription that includes SharePoint Online.
It's also worth mentioning that this is still a beta version, so some features might not work as intended. Microsoft also mentioned that support for SharePoint Server 2013 and SharePoint 2016 will be added at a later date.