Microsoft posts positive earnings for its fiscal 4th quarter, cloud services the primary driver
19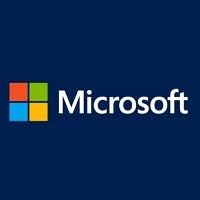 Even with
acquisition of Nokia Devices and Services
, and what would have been a standalone loss on its part, Microsoft generated respectable growth across the board according to its earnings statement today.
For its fiscal 4th quarter, Microsoft announced revenues of $23.38 billion, topping out the whole year at $86.8 billion. Operating income for the quarter and year were $6.5 billion, and $27.8 billion respectively.
By itself, and for the period that Microsoft has owned it, Nokia Devices and Services accounted for roughly $2 billion in revenue with a loss of about $690 million. Those numbers did not slow much of the momentum that Microsoft has generated, primarily through cloud services.
Microsoft added over 1 million Office 365 subscribers for the quarter, and the customer base overall is more than 5.6 million. Office 365's growth rate is over 100% at this point. Bing saw ad revenues grow by 40%, and its share of the US search market grew to 19.2%. Microsoft's cloud strategy is paying off in its commercial segments as well.
The new Microsoft Surface Pro 3, in its short time on the market, has driven an additional $409 million in revenues. That, along with
"a decision to not ship a new form factor"
(read as:
Surface Mini
), has enabled Microsoft to effectively recover the $900 million write-down it made last year. Over 1.1 million Xbox consoles were sold. Even PC activity was up, with OEM Pro revenue gaining 11%, offsetting a 9% decline in non-Pro from Windows OEMs.
On the Windows Phone front, and in part due to the acquisition of Nokia, revenue for Windows Phone is up 95%. 5.8 million Lumia smartphones were sold, and 30.3 million non-Lumia Nokia devices were also sold.
Overall, Microsoft's net profit was a little bit lower than expected by the institutions on Wall Street. The revenue was over expectations, but the earnings per share missed by a penny. The company's stock is pretty much steady at the time of this writing. That is due, in large part, to Microsoft CEO Satya Nadella's relentless communication about the need to reshape the company, and
the implementation to make that happen
.
source:
Microsoft