Microsoft launches Office preview apps for Android smartphones
5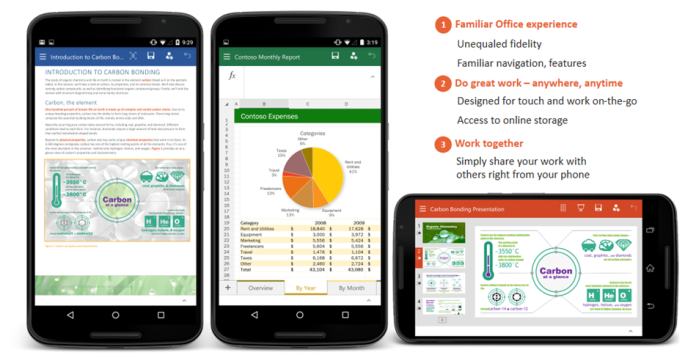 Earlier today, Microsoft blessed Android smartphone users with preview versions of its modern Office apps. Since the Word, Excel, and PowerPoint apps for Android smartphones are currently only available in preview versions, they are not available from the Play Store unless you sign up as a Beta user.
Although Apple's iOS was the first non-Windows mobile operating system to get modern Office apps, it looks like Microsoft was no longer willing to ignore the huge market share commanded by Google's Android. Back in November 2014, Microsoft launched
preview Office apps for Android tablets
, proceeding to launch full versions back in late January 2015. Up until today, Microsoft did not offer an up-to-date method of viewing and editing Office documents for Android smartphones.
The current Android smartphone solution from Microsoft is Office Mobile, an outdated app that lacks the finger-friendliness of the apps available for iPhones, iPads, and Android tablets. Once the new Office apps for Android smartphones go out of preview and apps are ready for mass distribution, they will replace Office Mobile.
At a first glance, the new Office preview apps for Android smartphones seem to come with the same features of the Android tablet versions. Obviously, the apps have been optimised for smartphones. All three apps are compatible with Android smartphones running 4.4 KitKat or a newer Android version.
To download the Office preview apps for Android smartphones, first you'll have to join the
Microsoft's Office for Android community
on Google+, and then opt in as a tester for Word, Powerpoint, and Excel. Once the first two stages are complete, you'll be able to download the preview apps from Google Play.
Download Microsoft Word for
free from Google Play
Download Microsoft Excel for
free from Google Play
Download Microsoft Powerpoint for
free from Google Play