Microsoft has license on Nokia brand, but unsure about using it
44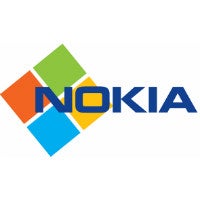 When Microsoft first announced that it would be buying
Nokia Devices & Services
, we learned early on that part of the acquisition would give Microsoft the right to use the Lumia and the Asha brands. Another caveat of the deal gave Microsoft a 10 year license to also use the Nokia brand, but it seems that Microsoft is still unsure whether or not it will use the Nokia brand.
Greg Sullivan, Director of Windows Phone, spoke with
CNET
at MWC recently, and he confirmed that Microsoft will definitely be using the Lumia brand once the sale is completed. The odd thing is that he refused to confirm whether or not Microsoft would use the Nokia branding, although a separate Microsoft spokesman did say that the Nokia division will continue to make devices with the Nokia branding. Maybe Sullivan didn't want to speak incorrectly, but it does leave some odd ambiguity in the situation.
Microsoft is also very confident that having Nokia in-house will actually bolster Microsoft's relationship with other manufacturers rather than cause concern. Microsoft didn't really elaborate on that claim, but it is certainly possible that this will be good for the whole ecosystem. It occurs to us that with Nokia as part of Microsoft, there shouldn't be any more exclusive software deals for Nokia, which had given Nokia quite a lot of power.