Microsoft announces quarterly earnings: Surface RT loses $900M, Windows Phone gains $222M
28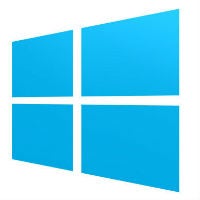 Microsoft has announced its numbers for fiscal Q4 2013, and the numbers are not looking all that great. To paint a broad stroke as to why the numbers aren't looking good, it would be because the real growth segment is mobile, and Microsoft only holds a small piece of that pie. Microsoft announced a total of $4.97 billion in quarterly earnings, but its trouble in mobile was highlighted by the
Surface RT losing $900 million
which was shown in a write-off for unsold inventory.
Microsoft is seeing improvements as revenues were $19.90 billion, which is a 10% increase year-on-year from fiscal Q4 2012. But, Microsoft's net income was effectively wiped out because of a $6.2 billion write-off related to its 2007 acquisition of aQuantive. Microsoft's Windows division posted revenue of $4.4 billion, a 6% increase year-on-year. The Windows numbers got a boost from Microsoft's Upgrade offer, but took a hit because of the Surface RT failure.
Things are precarious for Microsoft because it is in the middle of a massive pivot from PC to mobile, and has a major
corporate restructuring plan
going into effect as well. But, Windows Phone helped to post one of the bright spots for Microsoft. The Entertainment and Devices Division (EDD) saw its revenue increase $134 million, or 8%, and Microsoft says this is "primarily due to higher Windows Phone revenue".
Patent licensing revenue and sales of Windows Phone licenses increased $222 million for the quarter as well
.