Microsoft major reorganization memo leaks: "One Strategy, One Company"
11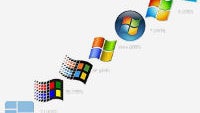 We had heard that Microsoft CEO Steve Ballmer was working on a major reorganization plan at Microsoft, which would fundamentally change how the company was structured, and bring the Windows desktop and Windows mobile teams closer together. Today, AllThingsD has published an internal memo by Ballmer that explains the plan before the official announcement.
The Vision
Ballmer starts out the memo by patting himself on the back for his "three screens and a cloud" vision, and reiterates that must be the plan for Microsoft, saying "our products and services should operate as one experience across every device." This is what we've long expected from Windows because of the much marketed "
shared core
" between Windows 8 and Windows Phone 8, and the unified UI, but it looks like we're really going to see the convergence from here on.
According to Ballmer's memo, the "key guiding principles" behind the new reorganization plan are:
• A business model based on partner and first-party devices with both consumer and enterprise services
• Optimization for activities people value most
• A family of devices powered by a service-enabled shell
• Design for enterprise extensibility and enterprise needs
Ultimately, Ballmer wants the company to "strive for single experience for everything in a person's life that matters", and expects that the reorganization will help the company innovate faster and more efficiently. To do that, Ballmer is calling for Microsoft to rally "behind a single strategy as one company."
Basically, Ballmer is echoing ideas that we've heard in the past from Apple, Google, and Sony, saying that the company can't just be a collection of teams and divisions, but a unified group working towards a common goal
. We thought this was the plan from the announcement of Windows Phone 8, but apparently not. Ballmer expressly says that "All parts of the company will share and contribute to the success of core offerings, like Windows, Windows Phone, Xbox, Surface, Office 365 and our EA offer, Bing, Skype, Dynamics, Azure and our servers."
That kind of cross-pollination is difficult with the current structure, so
the plan is to organize the company by function, rather than by product
. The functions being: Engineering (including supply chain and datacenters), Marketing, Business Development and Evangelism, Advanced Strategy and Research, Finance, HR, Legal, and COO (including field, support, commercial operations and IT). For our purposes, we're going to focus solely on the Engineering because that is really the entire product line.
Engineering will be split into four divisions: OS, Apps, Cloud, and Devices. Current teams will continue to focus on what is in the pipeline right now, but Ballmer expects the full transition to the new organization by the end of the year.
At that time, Terry Myerson, currently the corporate vice president of the Windows Phone Division, will head up the
Operating Systems Engineering Group
, which will cover work on all Microsoft platforms from Windows Phone to Windows and Xbox.
Julie Larson-Green, who has been the head of the Windows division, will take over the
Devices and Studios Engineering Group
, which will deal with all hardware and supply chain issues (this is the Devices part) as well as the entertainment services (Studios) like Xbox Live, Xbox Music, etc.
Qi Lu, who has been president of Microsoft's Online Services Division, will become head of the
Applications and Services Engineering Group
, which will focus on Microsoft's software library in "productivity, communication, search and other information categories." This seems to mean the group will include Office, Bing, Skype, etc.
And, Satya Nadella, who has been president of Microsoft Corporation's Server and Tools Business, will take over the
Cloud and Enterprise Engineering Group
, which will focus on "back-end technologies like datacenter, database and our specific technologies for enterprise IT scenarios and development tools."
Obviously, there are a lot of other groups being created, but as we said, we're just focusing on the ones that most directly affect what we report on a daily basis here. There will also be some high profile employees moving around in and leaving the company. Kurt DelBene, now the former president of the Microsoft Office Division, will be leaving the company. Craig Mundie will "devote 100% of his time" to working on a special project directly with Ballmer. Rick Rashid will move away from his role as head of Microsoft Research to work in the OS group.
Ultimately, Ballmer doesn't see the "what" of Microsoft's plan changing, merely the "how" of actually getting it done. Ballmer expects that this reorganization will help the company to be more nimble, more collaborative, while making communication, and decision-making easier processes. The end goal is still to build a convergent experience for users where they will get the same experience from a Windows Phone device as they do a Windows desktop, and all apps from Bing to Skype have a cohesive vision behind them as well. Microsoft also seems to be focusing more on hardware, so we should definitely
expect more
than just Xbox and Surface tablets from the company in the future, as Ballmer is focused on offering a "Family of Devices", which sounds quite a bit like there has been some Nokia influence there.
Ballmer is going all out to get his troops excited for this new structure, saying, "One strategy, united together, with great communication, decisiveness and positive energy is the only way to fly." Ballmer is an excitable guy, and he definitely seems amped up for this plan. Microsoft has a clear vision of where it wants to go, and now it has a new process to get there. We may not see the fruits of this new corporate structure until next year at the earliest, but it should be interesting to watch.
For the full memo from Ballmer, check the Press Release section. Be warned, it is a looong one.
Transforming Our Company
As the times change, so must our company.

In the 37 years that Microsoft has been helping to improve people's lives by helping them to realize their own potential with technology, we have seen exactly the kind of transformation we had hoped for when we set out to put a PC on every desk and in every home. Personal technology has developed from an idea to an everyday experience, reaching and connecting billions of people.

With the more recent growth of broadband and the mobile Internet as well as the development of newer devices such as tablets and smartphones, consumers' experiences and use of technology have fundamentally changed again. We have entered an always-on, always-connected era that holds new promise for what technology can bring to people's lives and to businesses everywhere on the planet. And this gives us an opportunity to help people lean in and do more in every part of their lives.

A few years ago in a speech I gave at CES, I observed that there was a shift underway. We were headed from a phone, a PC and a TV to simply three screens and a cloud — and over time, a common software-based intelligence would drive all of these devices, bringing them together into one experience for the consumer.

As devices proliferate, it has become clearer that consumers crave one experience across all of their technology. Yet today, they often face different experiences on their PC as compared to their phone or their tablet. As technology moves from people's desks to everywhere in their lives, it should become simpler, not more complex. And our products and services should operate as one experience across every device.

Together, the leadership team looked at how we could renew and reorient Microsoft for this new time. We focused on how we could continue our mission of improving and empowering people's lives through technology but with a new North Star far beyond putting a PC on every desk and in every home.

In the end, we realized our strengths are in high-value activities, powering devices and enterprise services. And we realized we could bring those strengths together in a unique, differentiated experience that will delight consumers and customers.

Going forward, our strategy will focus on creating a family of devices and services for individuals and businesses that empower people around the globe at home, at work and on the go, for the activities they value most.

To take advantage of our critical competitive assets, we will center our work on the following:

• A business model based on partner and first-party devices with both consumer and enterprise services

• Optimization for activities people value most

• A family of devices powered by a service-enabled shell

• Design for enterprise extensibility and enterprise needs

These will be key guiding principles as we design and create the next generation of new and amazing experiences that drive our family of devices and services to market in this fast-changing and highly competitive world. We will at the same time continue to build upon and expand the base we have in enterprise services and adapt them to the latest trends developing in the workplace.

Building upon Windows, Xbox and our growing suite of consumer and enterprise services, we will design, create and deliver through us and through third parties a complete family of Windows-powered devices — devices that can help people just as much in their work life as they do after hours. Devices that help people do more and play harder.

We will strive for a single experience for everything in a person's life that matters. One experience, one company, one set of learnings, one set of apps, and one personal library of entertainment, photos and information everywhere. One store for everything. Microsoft has the clear opportunity to offer consumers a unified experience across all aspects of their life, whether the screen is a small wearable, a phone, a tablet, an 85-inch display or other screens and devices we have not yet even imagined.

Look at our tremendous assets. We have a super-intelligent cloud that understands people and can solve problems for them. We have a platform that is adaptable to every screen — big, small, mobile, institutional, personal and even wearable — and is defined by a set of universal services that meet people's needs at home, work and school. We have a gaming and home entertainment platform second to none. We excel not only at the things people do most often but also by what matters the most to them. Our platform, services and apps are not limited just to activities in people's personal lives but also span their professional lives. We have focused not only on what matters most to individuals but also on what's vital to businesses around the globe, IT managers and developers.

In the critical choice today of digital ecosystems, Microsoft has an unmatched advantage in work and productivity experiences, and has a unique ability to drive unified services for everything from tasks and documents to entertainment, games and communications. I am convinced that by deploying our smart-cloud assets across a range of devices, we can make Windows devices once again the devices to own. Other companies provide strong experiences, but in their own way they are each fragmented and limited. Microsoft is best positioned to take advantage of the power of one, and bring it to our over 1 billion users.

Defining Our Way Forward

In moving to a strategy of devices and integrated services, we are driven by history, market reality and opportunity.

From the delivery of the first PC and even the first Xbox, our magic has always been in bringing devices alive with services that made them highly valuable to consumers. For decades, our software has been at the core of what our OEMs build and what enterprises deploy to make their workers productive. We are bringing the power of touch to phones, tablets and PCs with our new Windows 8 software. Our Kinect is the first sensor that offers fully natural input with you as the controller. As devices of all kinds become an integral part of our daily routine, the power to bring them alive in new ways will become even more important and valuable.

On top of this, we have been building an expanding base of consumer services — Bing, Skype, Internet Explorer, SkyDrive, Outlook and Xbox entertainment services. They all deliver critical services that consumers need in the areas of insight and information, task completion, communication and fun. We have been investing in and advancing each of these key applications. Office, Office 365 and other enterprise assets give us unique advantages in the workplace while Azure is opening up the cloud to more and more enterprises.

The bedrock of our new strategy is innovation in deep, rich, high-value experiences and activities. It's the starting point for differentiated devices integrated with services. It's at the core of how we will inspire ourselves all to do our best work and bring to our customers the very things that will make a difference in their lives.

Most of the time, people use technology casually — listening to a quick song, finding a movie, catching up on the news on Flipboard, playing Angry Birds or checking in on Facebook. We will make sure our consumers can do the everyday well. But people also turn to technology for more important tasks in their lives — and we will focus our energies on creating new, memorable and even extraordinary experiences across our family of devices and services. Think of the student stuck on that term paper looking to display all his creativity in ways that will get him an A+; the family that's getting together for a reunion and wants the delightful memories to last forever online; the gamer who is taking his fantasy team to the playoffs; or any of us who could be faced with a tough medical decision and needs to plan care and finances.

Such high-value activities include the full breadth and depth of areas like personal expression, decision-making and tasks, social communication, and serious fun — and we have both the drive and the capacity to reinvent these experiences for people across the globe.

Reinventing expression and documents. People love and need to express themselves in new ways. Documents are going from being printed to being experienced. There are many high-value needs for personal creative expression — some just for fun, others at work or at school. We will reinvent the tools and form of expressing oneself (and expressing things as a group) from paper and slides to online. We will ensure that the tools handle multimedia (photos, videos, text, charts and slides) in an integrated way and natively online. These documents/websites will be easily sharable and easily included in meetings. They will offer complex options such as imbedded logic and yet be easy to author, search and view. These documents will be readable from a browser, but the experience will be infinitely better if read, annotated or presented with our tools.

Next-generation decision-making and task completion. Our machine learning infrastructure will understand people's needs and what is available in the world, and will provide information and assistance. We will be great at anticipating needs in people's daily routines and providing insight and assistance when they need it. When it comes to life's most important tasks and events, we will pay extra attention. The research done, the data collected and analyzed, the meetings and discussions had, and the money spent are all amplified for people during life's big moments. We will provide the tools people need to capture their own data and organize and analyze it in conjunction with the massive amount of data available over the Web. Bing, Excel and our InfoNav innovations are all important here. Decision-making and tasks mean different things in personal versus professional lives, yet they are important in both places.

Social communication (meetings, events, gathering, sharing and communicating). Social communications are time-intensive, high-value scenarios that are ripe for digital re-imagination. Such innovation will include new ways to participate in work meetings, PTA and nonprofit activities, family and social gatherings, and more. We can reimagine email and other communication vehicles as the lines between these vehicles grow fuzzy, and the amount of people's digital or digitally assisted interaction continues to grow. We can create new ways to interact through hardware, software and new services. Next-gen documents and expression are an important part of online social communications. We will not focus on becoming another social network for people to participate in casually, though some may use these products and services that way.

Serious fun. This expression may sound like an oxymoron, yet it encapsulates an important point of differentiation for us. There are many things people do for light fun, for example play solitaire, spend three minutes on a word game or surf the TV. Although we will enable these activities effectively, our biggest opportunity is in creating the fun people feel most intensely, such as playing a game that lasts hours and takes real concentration, or immersing them in live events and entertainment (including sports, concerts, education and fitness) while allowing interactive participation. Interactivity takes engagement and makes things serious; it really requires differentiated hardware, apps and services. People want to participate at home and on the go, and in gatherings with others. We see a unique opportunity to make experiencing events with others more exciting with interactivity. We also see opportunity in fitness and health because, for many, this is serious fun much more than it is a task.
Our Family of Devices

No technology company has as yet delivered a definitive family of devices useful all day for work and for play, connected with every bit of a person's information available through one cloud. We see tremendous room for innovation in software, services and hardware to bring the consumer this new, more complete and enveloping experience.

Our family will include a full spectrum of both partner and first-party devices. We believe we need all of these categories to drive innovation, fulfill market desire for diversity of experience, and achieve volume.

Our family will include phones, tablets, PCs, 2-in-1s, TV-attached devices and other devices to be imagined and developed. No other company has such strength across so many categories today, and yet this strength is essential to being relevant and personal throughout people's lives. Our devices must share a common user-interface approach tailored to each hardware form factor. They must deliver experiences based on a common set of services such as the same account login or a common understanding of people and their relationships. They need to share the same services infrastructure so that the information an individual has shared on one device can be available and carry across all the devices in the family. Our devices must support the same high-value activities in ways that are meaningful across different device types. Developers must be able to target all our devices with a common programming model that makes it easy to target more than one device.

We will continue to reinvent the core "shell" of our family of devices and build upon what we have started with Windows 8. We will keep evolving our new modern look, expanding the shell so that it allows people and their devices to capture, store and organize their "stuff" in new ways. Our UI will be deeply personalized, based on the advanced, almost magical, intelligence in our cloud that learns more and more over time about people and the world. Our shell will natively support all of our essential services, and will be great at responding seamlessly to what people ask for, and even anticipating what they need before they ask for it.

The experience we will deliver across all our devices centers on the idea of better connecting people with the things they care about most. This includes their files, documents, photos, videos, notes, websites, snippets, digital history, schedules, tasks, and mail and other messages, combined with real-time information from our devices and services. It is more than what we think of as the shell today, and no current label really fits where we are headed. Neither the desktop nor the social graph describes this new experience, and neither does the search box, the pin board or the file system. The shell will support the experiences layer and broker information among our services to bring them together on our devices in ways that will enable richer and deeper app experiences.

With these innovations in software, hardware and services, we will develop the only ecosystem that promotes variety in hardware but coherence in the user experience. Other companies do one without the other. Only we can bring it all together to create one experience for everything that's important in people's lives.

The Enterprise

Enterprises buy productivity, insights and peace of mind. We have worked for over 25 years to build an incredible reputation in enterprise that sets us apart and serves as a key differentiator in and of itself. Our new strategy will put us right at the intersection of the consumerization of IT and the evolving needs of the enterprise customer, delivering the devices that employees want and the productivity, security and control that IT managers need.

We will engage enterprise on all sides — investing in more high-value activities for enterprise users to do their jobs; empowering people to be productive independent of their enterprise; and building new and innovative solutions for IT professionals and developers. We will also invest in ways to provide value to businesses for their interactions with their customers, building on our strong Dynamics foundation.

Specifically, we will aim to do the following:

• Facilitate adoption of our devices and end-user services in enterprise settings. This means embracing consumerization of IT with the vigor we pursued in the initial adoption of PCs by end users and business in the '90s. Our family of devices must allow people to be more productive, and for them to easily use our devices for work.

• Extend our family of devices and services for enterprise high-value activities. We have unique expertise and capacity in this space.

• Information assurance. Going forward this will be an area of critical importance to enterprises. We are their trusted partners in this space, and we must continue to innovate for them against a changing security and compliance landscape.

• IT management. With more IT delivered as services from the cloud, the function of IT itself will be reimagined. We are best positioned to build the tools and training for that new breed of IT professional.

• Big data insight. Businesses have new and expanded needs and opportunities to generate, store and use their own data and the data of the Web to better serve customers, make better decisions and design better products. As our customers' online interactions with their customers accelerate, they generate massive amounts of data, with the cloud now offering the processing power to make sense of it. We are well-positioned to reimagine data platforms for the cloud, and help unlock insight from the data.

• Customer interaction. Organizations today value most those activities that help them fully understand their customers' needs and help them interact and communicate with them in more responsive and personalized ways. We are well-positioned to deliver services that will enable our customers to interact as never before — to help them match their prospects to the right products and services, derive the insights so they can successfully engage with them, and even help them find and create brand evangelists.

• Software development. Finally, developers will continue to write the apps and sites that power the world, and integrate to solve individual problems and challenges. We will support them with the simplest turnkey way to build apps, sites and cloud services, easy integration with our products, and innovation for projects of every size.

Our Spirit Going Forward

Our brand must reflect this plan and its employees — personal, valued, inspired and forward-looking. We will take our products and our customers to new places. We will be on a new path centered around delivering high-value activities on a family of devices with integrated services. We will all be working in new ways together to meet new challenges. But our spirit and values are the same enduring ones that launched this company. Our North Star may be new, but our mission of helping people to realize their full potential through technology remains the same. As the great American baseball player Babe Ruth once said, "It's hard to beat a person who never gives up." Well, that is all of us at Microsoft. At no time have I had more confidence in this team and this company to succeed in the changing world as today. At no time have I seen more promise and capacity for us to bring new and exciting products to every person on the planet.

From: Steveb
To: All Employees
Date: July 11, 2013, 6 a.m.
Subject: One Microsoft

Today, we are announcing a far-reaching realignment of the company that will enable us to innovate with greater speed, efficiency and capability in a fast changing world.

Today's announcement will enable us to execute even better on our strategy to deliver a family of devices and services that best empower people for the activities they value most and the enterprise extensions and services that are most valuable to business.

This company has always had a big vision — to help people realize their full potential. In the earliest days, it was by putting a PC on every desk and in every home. We've come farther than we could have imagined. The impact we have collectively made on the world is undeniable, and I am inspired when talented new hires say they chose Microsoft because they want to change the world — that's what we do today, and that's what we'll do tomorrow.

Sharpening Our Strategy

About a year ago, we embarked on a new strategy to realize our vision, opening the devices and services chapter for Microsoft. We made important strides — launching Windows 8 and Surface, moving to continuous product cycles, bringing a consistent user interface to PCs, tablets, phones and Xbox — but we have much more to do.

Going forward, our strategy will focus on creating a family of devices and services for individuals and businesses that empower people around the globe at home, at work and on the go, for the activities they value most.

We will do this by leveraging our strengths. We have powered devices for many years through Windows PCs and Xbox. We have delivered high-value experiences through Office and other apps. And, we have enabled enterprise value through products like Windows Server and Exchange. The form of delivery shifts to a broader set of devices and services versus packaged software. The frontier of high-value scenarios we enable will march outward, but we have strengths and proven capabilities on which we will draw.

This memo shows you how far we have developed our thinking on our strategy for high- value activities based on devices and services delivery.

Driving Our Success

It is also clear to me and our leadership that we must do an extraordinary job to succeed in this modern world. We have delivered many great products and had much success in market, but we all want more. That means better execution from product conceptualization and innovation right through to marketing and sales. It also means operational excellence in cloud services, datacenter operations, and manufacturing and supply chain that are essential in a devices and services world. To advance our strategy and execute more quickly, more efficiently, and with greater excellence we need to transform how we organize, how we plan and how we work.

Improving our performance has three big dimensions: focusing the whole company on a single strategy, improving our capability in all disciplines and engineering/technology areas, and working together with more collaboration and agility around our common goals.

This is a big undertaking. It touches nearly every piece of what we do and how we work. It changes our org structure, the way we collaborate, how we allocate resources, how we best empower our engineers and how we market.

One Strategy, One Microsoft

We are rallying behind a single strategy as one company — not a collection of divisional strategies. Although we will deliver multiple devices and services to execute and monetize the strategy, the single core strategy will drive us to set shared goals for everything we do. We will see our product line holistically, not as a set of islands. We will allocate resources and build devices and services that provide compelling, integrated experiences across the many screens in our lives, with maximum return to shareholders. All parts of the company will share and contribute to the success of core offerings, like Windows, Windows Phone, Xbox, Surface, Office 365 and our EA offer, Bing, Skype, Dynamics, Azure and our servers. All parts of the company will contribute to activating high-value experiences for our customers.

We will reshape how we interact with our customers, developers and key innovation partners, delivering a more coherent message and family of product offerings. The evangelism and business development team will drive partners across our integrated strategy and its execution. Our marketing, advertising and all our customer interaction will be designed to reflect one company with integrated approaches to our consumer and business marketplaces.

How we organize our engineering efforts will also change to reflect this strategy. We will pull together disparate engineering efforts today into a coherent set of our high-value activities. This will enable us to deliver the most capability — and be most efficient in development and operations — with the greatest coherence to all our key customers. We will plan across the company, so we can better deliver compelling integrated devices and services for the high-value experiences and core technologies around which we organize. This new planning approach will look at both the short-term deliverables and long-term initiatives needed to meet the shipment cadences of both Microsoft and third-party devices and our services.
This means we will organize the company by function: Engineering (including supply chain and datacenters), Marketing, Business Development and Evangelism, Advanced Strategy and Research, Finance, HR, Legal, and COO (including field, support, commercial operations and IT). Each discipline will help drive our overall strategy. Each discipline will also be charged with improving our core capabilities in its area. We must improve in all aspects of the business.

There will be four engineering areas: OS, Apps, Cloud, and Devices. We will keep Dynamics separate as it continues to need special focus and represents significant opportunity. We will consolidate our technologies coherently into these groups pulling together some things that have been spread out in our current BG structure like cloud infrastructure, operating systems, mail, and identity, to name a few. Some of these changes will involve putting things together and others will involve repartitioning the work, but in all instances we will be more coherent for our users and developers. We have resolved many details of this org, but we still will have more work to do. Undoubtedly, as we involve more people there will be new issues and changes to our current thinking as well. Completing this process will take through the end of the calendar year as we figure things out and as we keep existing teams focused on current deliverables like Windows 8.1, Xbox One, Windows Phone, etc.

To improve engineering pace and quality, we will increase focus on our engineering systems, processes, and tools to improve the productivity of every engineer and to facilitate engineering collaboration and contribution across the company. Our engineering culture and new structure will enable more cross- group contribution, while maintaining confidentiality of some projects as needed. We will improve the approach we use to get MSR involved in product development, building on and enhancing our significant strengths there.

Organizing for Speed and Strategic Alignment

Specifically, our teams and their leaders will be these:

Operating Systems Engineering Group. Terry Myerson will lead this group, and it will span all our OS work for console, to mobile device, to PC, to back-end systems. The core cloud services for the operating system will be in this group.

Devices and Studios Engineering Group. Julie Larson-Green will lead this group and will have all hardware development and supply chain from the smallest to the largest devices we build. Julie will also take responsibility for our studios experiences including all games, music, video and other entertainment.

Applications and Services Engineering Group. Qi Lu will lead broad applications and services core technologies in productivity, communication, search and other information categories.

Cloud and Enterprise Engineering Group. Satya Nadella will lead development of our back-end technologies like datacenter, database and our specific technologies for enterprise IT scenarios and development tools. He will lead datacenter development, construction and operation.
Dynamics. Kirill Tatarinov will continue to run Dynamics as is, but his product leaders will dotted line report to Qi Lu, his marketing leader will dotted line report to Tami Reller and his sales leader will dotted line report to the COO group.

Advanced Strategy and Research Group. Eric Rudder will lead Research, Trustworthy Computing, teams focused on the intersection of technology and policy, and will drive our cross-company looks at key new technology trends.
Marketing Group. Tami Reller will lead all marketing with the field relationship as is today. Mark Penn will take a broad view of marketing strategy and will lead with Tami the newly centralized advertising and media functions.

COO. Kevin Turner will continue leading our worldwide sales, field marketing, services, support, and stores as well as IT, licensing and commercial operations.

Business Development and Evangelism Group. Tony Bates will focus on key partnerships especially our innovation partners (OEMs, silicon vendors, key developers, Yahoo, Nokia, etc.) and our broad work on evangelism and developer outreach. DPE, Corporate Strategy and the business development efforts formerly in the BGs will become part of this new group. OEM will remain in SMSG with Kevin Turner with a dotted line to Tony who will work closely with Nick Parker on key OEM relationships.

Finance Group. Amy Hood will centralize all product group finance organizations. SMSG finance, which is geographically diffuse, will report to Kevin Turner with a dotted line to Amy.

Legal Group. Brad Smith will continue as General Counsel with responsibility for law and corporate affairs and will map his team to the new organization.

HR Group. Lisa Brummel will lead Human Resources and map her team to the new organization.

As part of these changes, Kurt DelBene will be retiring from Microsoft. Kurt has been a huge part of our success in evolving Office to be a great cloud service, and is a key member of my leadership team. I can't express enough gratitude for the work he's done for the company, and I will truly miss him. Kurt is a truly amazing leader and a special person. His contributions to Microsoft over 20+ years can inspire us all.

Craig Mundie will be stepping off the SLT to devote 100% of his time to a special project for me through the end of this calendar year. Beginning in 2014, Craig will continue as a consultant through his previously agreed upon departure date at the end of calendar 2014.

Also at this time, Rick Rashid will step away from running Microsoft Research and move into a new role driving core OS innovation in our operating systems group. Rick created MSR, the most amazing computer science research institution in the world. We owe him so much for that. He has a great team to assume the mantle, and it is exciting to have Rick return to his roots in OS to help propel us forward.

How We Work

The final piece of the puzzle is how we work together and what characteristics this new Microsoft must embody. There is a process element and a culture element to discuss.

Process wise, each major initiative of the company (product or high-value scenario) will have a team that spans groups to ensure we succeed against our goals. Our strategy will drive what initiatives we agree and commit to at my staff meetings. Most disciplines and product groups will have a core that delivers key technology or services and then a piece that lines up with the initiatives. Each major initiative will have a champion who will be a direct report to me or one of my direct reports. The champion will organize to drive a cross-company team for success, but my whole staff will have commitment to the initiative's success. We will also have outgrowths on those major initiatives that may involve only a single product group.
Certainly, succeeding with mobile devices, Windows, Office 365 and Azure will be foundational. Xbox and Bing will also be key future contributors to financial success. Our focus on high-value activities — serious fun, meetings, tasks, research, information assurance and IT/Dev workloads — also will get top-level championship.

Culturally, our core values don't change, but how we express them and act day to day must evolve so we work together to win. The keys are the following:

Nimble

In a world of continuous services, the timeframe for product releases, customer interaction and competitive response is dramatically shorter. As a company, we need to make the right decisions, and make them more quickly, balancing all the customer and business imperatives. Each employee must be able to solve problems more quickly and with more real-time data than in the past.

Communicative

In the new, rapid-turn world, we need to communicate in ways that don't just exchange information but drive agility, action, ownership and accountability.

Collaborative

Collaborative doesn't just mean "easy to get along with." Collaboration means the ability to coordinate effectively, within and among teams, to get results, build better products faster, and drive customer and shareholder value.

Decisive

As a global company with literally billions of diverse customers in an accelerating business environment, we must have a clear strategic direction but also empower employees closest to the customer to make decisions in service of the larger mission. This is tricky in a big company, but it is the key to higher levels of productivity, growth and customer satisfaction.

Motivated

In our industry, every day brings more challenges and more opportunities than the day before. But we have a unique chance to make the lives of billions of people better in fundamental ways. This should inspire all of us — those who love making products and services, those who love engaging with customers, and those who love planning and running our company in the most effective way possible. We want people who get up each morning excited to make Microsoft better — that's how we come closer to fulfilling the potential of all people around the globe.

Our leadership team has discussed these cultural aspects a lot and is committed. In my own staff meetings, we are modeling these new characteristics yet also find ourselves occasionally slipping back. One strategy, united together, with great communication, decisiveness and positive energy is the only way to fly.

Seizing Our Unique Opportunity

Together, we have created great products and great success, but we all want more. That means a strategy to deliver a family of devices and services that best enable people for the activities they value most and the enterprise extensions and services that are most valuable to business. A new structure to bring these to market faster. Stronger centralized services so we can be more efficient and effective. Priority focus areas, short and long term. New characteristics of how we work together. In other words, better execution and innovation through strategy and goal and discipline and engineering coherence. One Microsoft all the time.

Across Microsoft, we are facing incredible new opportunities. As devices become further integrated into everyday life, we will have to create new and extraordinary experiences for our customers on these devices. We are going to focus on completely reinventing experiences like creating or viewing a creative document and what it means to communicate socially at home or in meetings at work. We are going to immerse people in deep entertainment experiences that let them have serious fun in ways so intense and delightful that they will blur the line between reality and fantasy. And as we develop these new experiences, we will also support our developers with the simplest ways to develop apps or cloud services and integrate with our products. We will help businesses that find themselves in a new world of ever-mounting information to manage that information through greater enterprise information assurance. We will make these high-value activities priorities in our strategy.

Lots of change. But in all of this, many key things remains the same. Our incredible people, our spirit, our commitment, our belief in the transformative power of technology — our Microsoft technology — to make the world a better place for billions of people and millions of businesses around the world. It's why I come to work inspired every day. It's why we've evolved before, and why we're evolving now. Because we're not done.

Let's go.

Steve