Microsoft announces its Whiteboard app is finally out of beta and coming to iOS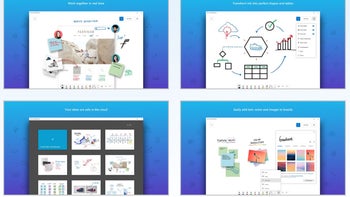 Microsoft's Whiteboard app has finally been released on Windows 10 and will soon be available to iOS devices and the web. Microsoft's app is a great tool for members of a team who work on the same project, as it enables them to keep their ideas organized.
Whiteboard works much like a blank digital canvas that supports inking, keyboard, as well as handwriting so that you can write out notes or even draw something on the board. On top of that, the app allows users to add and process images but also supports shape recognition and much more.
More importantly, Whiteboard allows team members to add to the canvas in person and remotely, thus offering maximum mobility to everyone involved in the project. Also, after your work is done, the app allows users to save and share them through
Microsoft cloud
.
Although the app is already available on Windows 10, Microsoft announced that iOS users will get it later on. Keep in mind though that Whiteboard's collaboration features are accessible to Office 365 commercial consumers and those with a personal Microsoft account.