Microsoft Store employee answers your questions about Windows Phone and the Microsoft Surface tablet
28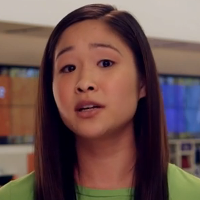 What's great about a Windows Phone? According to a video shot by Microsoft, Cortana is one of the favorite "perks" of using a Windows Phone. This series of videos, called hashtag #AskAnswerDesk, uses a real Microsoft Store employee to answer questions tweeted by real people. We have embedded two such videos below. The first asks, "
What are the perks of using a Microsoft Windows Phone?
" The response, as we already alluded to, is all about Cortana.
Calling Cortana the "most personal" of the smartphone personal assistants (a group that includes Siri, Google Now and the new BlackBerry Assistant), a Microsoft Store employee named Kristen explains some of the things that Cortana can do. Words like "pro-active" are thrown around to explain how the personal assistant uses your likes to provide you with information before you need it.
The second video answers a question from a parent whose daughter wants a Mac Book. Fair enough, but the parent wants to buy her daughter a Surface. Kristen responds with a list of differences. The Mac Book is just a laptop while the Surface is a laptop AND a tablet. And with the Microsoft slate, you get a Pen that allows you to complete more tasks, according to the Microsoft Store employee.
You can check out the two videos yourself, by clicking on the video slideshow below.
source: MicrosoftStore (
1
), (
2
) via
WPCenter