Microsoft Authenticator for iOS updated with push notifications feature
2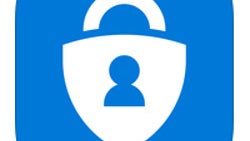 Microsoft has just announced one of the long-awaited features that users requested has just made its debut on its Authenticator: push notifications.
With push notifications, those who own a Microsoft account won't have to open the application and copy codes any longer. The latest Microsoft Authenticator update makes it easier for Microsoft account owners to sign in.
Simply approve your sign-in from the notification to add your personal Microsoft account within the application itself. You don't even need to track down a QR code.
Keep in mind that if you already have a personal Microsoft account set up in the application, you will now have to add it again in order to benefit of the new feature. You can do that by copying your 6-digit security code prior to starting the "add account" flow, as you will need it to complete setup.
In case you don't know yet, Microsoft Authenticator is an application and offers users an extra layer of protection when they sign in. It features two-step verification or multi-factor authentication, so it should be safe enough even for those obsessed with security.
As long as you enable the application for your Microsoft work or school account, you can simply "Approve" it when you receive a notification from the app and you won't have to copy any codes.
In case you want to use it with any other account or offline, the application uses a security code generator that should have you covered.
If you already have Microsoft Authenticator installed on your iOS device, you should update to version 4.1.0, which eliminates extra sign-in steps, but keeps the app as secure as ever.