Facebook Messenger releases new filters and chat features to celebrate Valentine's Day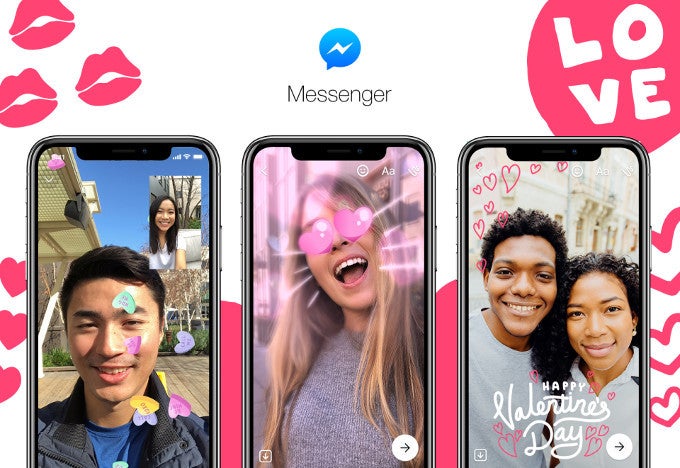 It's Valentine's Day – the perfect time to express your love to an even greater extent. To help you with that, Facebook has rolled out a bunch of new camera filters and couple-exclusive chat features for its Messenger app.
If you have recently made your relationship Facebook-official, you'll get a special notification from Messenger. Pressing it will lead you to the chat between you and your loved one where a shower of hearts will pour on your screen. Additionally, your chat's custom emoji will be changed into one that shows your affection, but you'll get a prompt to change it yourself and customize the chat colors and nicknames as well, so you and your other half can make your conversation even more personal. Also, your relationship partner will be the first one to appear in the 'Active' section of Messenger, so you can chat out your feelings faster.
That's not everything, though. Alongside the chat features, Messenger has introduced a selection of new filters for its camera. The Queen of Hearts, candy rain, and hearts-instead-of-eyes filters are making their first appearance. We don't know how long they will last in the app, but considering the other occasion-specific filters Messenger has released over time, it won't be too long. The new filters are also available while video chatting.
Facebook has also posted some interesting data regarding Emoji usage, saying that they've become "the new love language", showing the most widely used Emojis worldwide.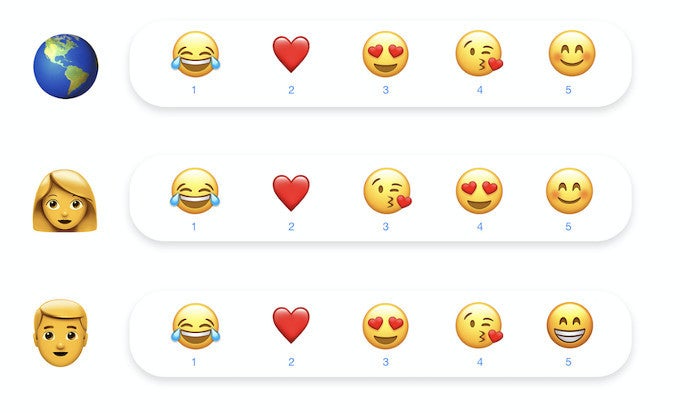 The top 5 most-used Emoji by Men, Women, and worldwide
This is not the first time Facebook celebrates the loveliest of days – last year the company released another bunch of filters and camera borders for Messenger, including some anti-love ones.
Recommended Stories