Meizu could sell 20 million smartphones in 2015 without even planning to
3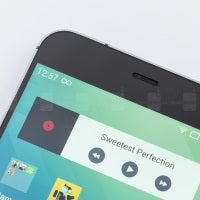 Meizu has been riding a wave of success lately, largely driven by quality handsets like the
Meizu MX4
/
Pro
on the premium side of things, and the Meizu M1 on the low-cost end. These guys managed to sell 100,000 units of the last in mere seconds, and shipped just 1.5 million smartphones in January alone!
It was about time Meizu gave itself a public pat on the back. Li Nan, VP of Marketing and Sales at Meizu, published a classic stealth brag on the company's Weibo account, writing something to the tune of 'Hey, we don't have a goal of selling 20 million handsets this year... but we could totally sell over 20 million smartphones anyway!'
This isn't Meizu blowing hot steam in the air, by the way. If the company keeps up the tempo of over 1 million sales monthly, it could steal a good night's sleep from the guys at Xiaomi next door. Besides, not only is the vendor building momentum, it's also enjoying a $590 million cash injection from
none other than Alibaba
, the biggest cat in Chinese e-commerce. Watch out for Meizu, folks, it's about to explode!
Android Headlines