Meizu Pro 7 rumored to feature Qualcomm Snapdragon 835 processor, dual cameras
2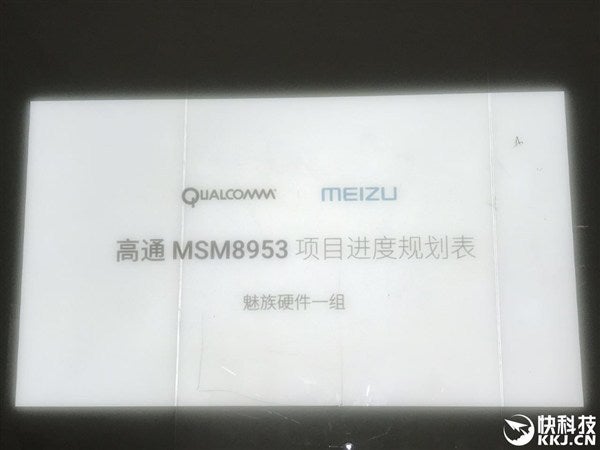 Slides show something is in the making...
Chinese smartphone maker Meizu and US mobile chipmaker-slash-quasi-monopolist Qualcomm haven't been best buds, but their
recent patent battles
may have brought them closer than expected – not unlike two blokes merrily sharing pints after a bloody bar fight!
Reports from China claim that Meizu is planning to launch two new Qualcomm-powered smartphones after years of doing exclusively MediaTek and Samsung hardware (with a single Qualcomm phone on the Chinese side). One of these is said to be a flagship device, not at all unlikely to be the upcoming
Meizu Pro 7
– a candidate for the fabled
Snapdragon 835
chipset that's also rumored to boast dual cameras and a curved display. The other could be a mid-range phone powered by the Snapdragon 626 chip – possibly a "lite" version of said flagship.
Meizu's "history" with Qualcomm goes back to owing the latter royalty fees over 3G and LTE technologies. If the reports are correct, then the two have successfully settled the matter and are collaborating in a major capacity for the first time. Meizu phones are popular in China and many parts of the European continent – particularly Russia. Teaming up will be good for Qualcomm's business.
If the Meizu Pro 7 does use the Snapdragon 835, it will likely launch in May or later, as the chipset is in high demand by the upcoming
Samsung Galaxy S8
(scheduled for April). This will be a little later than usual for Meizu, but then again, the Snapdragon 835 hold-up has forced other smartphone makers (like HTC) to postpone their flagship launches, or go ahead and release them with last year's high-end Snapdragon 821 (like the
LG G6
).
ALSO READ