Purported photo of the Meizu Pro 7 shows curved screen
8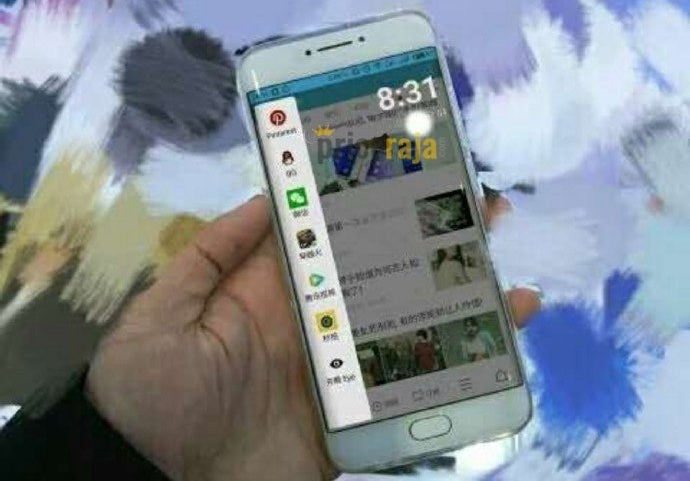 Meizu is a prolific smartphone maker capable of launching new phones every three to six months. The company may be ready to fire at the flagship range not too far in the feature, for PriceRaja has obtained an alleged photo of the Meizu Pro 7.
Unfortunately, it looks like it was taken with a
potato
, but that's all we have to work with at this point. The smartphone pictured looks just like a Meizu Pro-line phone, but with a curved display like on the
Samsung Galaxy S7 edge
. Also visible in the photo is a sidebar with shortcuts to frequently used apps, which shows Meizu is thinking of ways to take advantage of the display.
Sporting a metal build once again (a titanium construction is rumored this time around), the Pro 7 is said to boast a 5.7-inch display with 4K resolution (doubtful, considering 1080p and 1440p displays are still prevalent), a 12MP main camera, and up to 8GB of RAM (plausible, as Chinese manufacturers are extra gung-ho about RAM).
The MediaTek Helio X30 chipset (powerful processing, but weak graphics) is rumored to be in charge of powering the smartphone, although the report claims Meizu could be shopping silicon from Huawei-owned HiSilicon and splurging on the well-regarded Kirin 960 chipset. However, there have been no Kirin SoC devices outside of Huawei's own (to our knowledge) so we're banking on the MediaTek chip.
Meizu usually announces and releases its high-end smartphones in the second quarter, so if the Pro 7 is already a working prototype, then a release between April and June doesn't seem off the cards.
ALSO READ