Galaxy S8's Snapdragon 835 chipset gets benchmarked, scores no worse than a Galaxy S7
99+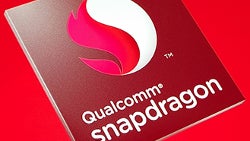 Qualcomm's
Snapdragon 835
chipset, codenamed MSM8998, is what will likely be powering the
Galaxy S8
and S8 Plus here in the US, and is expected to slowly trickle down to the rest of the 2017 flagship Android gang, too. This time around, Qualcomm designed the octa-core processor not just with raw power in mind, but rather optimal power consumption/performance ratio, as it's
fabricated with the new 10nm process
, and with extra features support like smooth virtual reality processing on a mobile.
We can't blame them, as processors are already powerful enough, and what we need is less heatup and more battery life out of our handsets, but that might also mean
some disappointing benchmark results
, for those who still care how much their phone makes on AnTuTu, Geekbench and the like. As if to prove the point, a device with Snapdragon 835 and 4 GB RAM running Android Nougat has popped up on Geekbench, and at first blush its scores top the benchmark's Android chart.
Granted, 835's 1.9 GHz core clock gets measured here, as opposed to the cores' stated maximum, but that goes for all others, too. The top Android result in Geekbench's chart is of a
Galaxy S7
unit with Snapdragon 820 clocked at 1.6 GHz, and that one is 1785 in a single-core test, while the device with Snapdragon 835 did 2004 points at 1.9 GHz there, so the scores are pretty comparable when accounting for the clock frequency difference.
Thus, a Galaxy S8 with Snapdragon 835 may eventually perform no worse than a Galaxy S7 as far as synthetic benchies are concerned, yet offer much lower chipset power draw, better graphics, and plenty of extras like VR processing optimizations. These are all preliminary results, though, we'd have to wait for a retail device with Snapdragon 835 before we can pass a detailed judgment on its merits.