Forbes: No Snapdragon 835 for the LG G6 as Samsung's Galaxy S8 needs whole initial supply
78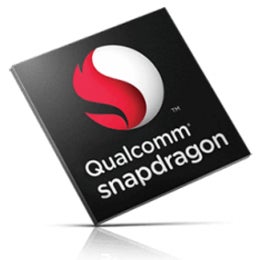 According to a fresh report from Forbes, the
LG G6
, which should be officially announced in late February at MWC 2017 and released in March, won't be powered by Qualcomm's new Snapdragon 835 processor (as widely expected). Instead, it's been "confirmed" by "an industry insider" that the handset will be based on last year's Snapdragon 821 - that's still a very potent chipset, but it's no match for the 835.
Forbes notes that the Snapdragon 835 isn't going to be available in large quantities before April, because Samsung will use it for its Galaxy S8 flagship phone, making it "out of reach" for other manufacturers. The publication has it that the S8 will be released on April 14 in South Korea. Apparently, most of Samsung's competitors, starting with LG, are being forced to rely on other processors if they want to launch high-end phones before April.
As you may know, Qualcomm
developed the Snapdragon 835 in collaboration with Samsung
. This kind of entitles Samsung to make sure it won't run into supply shortages for its next-gen flagship handset, incidentally hurting other companies. HTC, which recently announced the Snapdragon 821-based U Ultra, likely faced the same problem that LG is.
Not long ago, LG implied that
the G6 would be an "ideal smartphone"
, offering features like water resistance and a large display
with 1440 x 2880 pixels
. Do you think the handset can be
ideal
if it's using a Snapdragon 821 chipset instead of the newer and faster Snapdragon 835?
source:
Forbes