Meizu M5c is an affordable and likeable new 5" phone that promises good battery life
2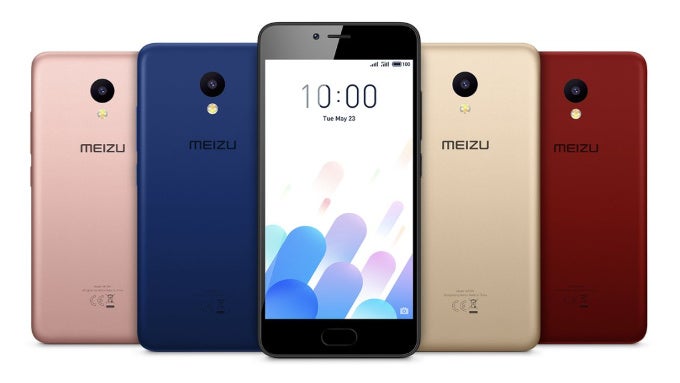 Meizu is not exactly a household name in the United States or Europe, but this Chinese phone maker offers some phones that feature great value for the money, and it has just announced its latest such device, the Meizu
M5c
.
The Meizu M5c is a 5" phone that is made for the global market with support for 4G LTE band 20, crucial for proper coverage in Europe. It's a plastic phone, but one with beautiful colors a likeable design, and an even more likeable super affordable price.
"We designed the Meizu M5c specifically with our international customers in mind," Li Nan, President of M-series, announced today. "We did what we do best by creating a device that our international customers would enjoy – compact in size, highly affordable and lasting you through more than a day."
In terms of specs, the Meizu M5c is quite a basic phone: it's got a 5" 720p HD display that is fully laminated, it features a Dual SIM card slot, an 8MP rear camera with f/2.0 aperture, a 3,000 mAh battery and 2GB of RAM with 16 gigs of internal storage. It is also the first global Meizu phone to support the company's latest Flyme 6 custom interface.
Meizu is the world's 11th largest mobile phone manufacturer in terms of unit sales, according to IC Insights. The company is currently officially selling its phones in Austria, Belgium, Brazil, Brunei, Cambodia, Mainland China, France, Hong Kong, India, Israel, Italy, Myanmar, New Zealand, Russia, Spain and Ukraine. Expect more price and actual release dates for the Meizu M5c in the very near future.