MediaTek expects to ship 200 million smartphone chips in 2013, preparing a tablet processor for Q3
11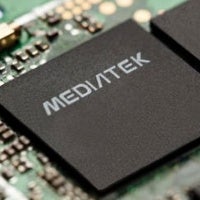 MediaTek is probably the fastest growing chip maker, and while you might have heard of Qualcomm's Snapdragon chips or Nvidia's Tegra, the name MediaTek sounds foreign to gadget lovers in the West. The complete opposite is true in Asia, Eastern Europe and other regions where white box manufacturers from China are flooding the market with extremely affordable devices.
You'd be surprised to hear that in most of Asia the well known brands like say Samsung are having a tough time fighting against much cheaper alternatives from a small army of Chinese phone makers. MediaTek is the reason for that success.
The company is aggressively competing in price with Qualcomm and Nvidia's solutions, and while earlier its chips lagged a year or two in features and productivity, that gap is diminishing quickly.
And in 2013, MediaTek will only grow stronger. The
Chinese chip maker plans to have its chips in 200 million smartphones this
year, and it is preparing a dedicated tablet processor to launch in the third quarter of the year.
MediaTek breaks down expectations saying it should 20-25% TD-SCDMA chips (ones used for China's 3G network), 40-45% WCDMA (supporting worldwide 3G), and 20-25%
EDGE
2G supporting chips. That's an interesting turnaround showing both the close ties between Android and MediaTek, and the transformation of the company to a more mature 3G solution provider.
MediaTek is right now launching its
MT6589 quad-core chip in China
, so the first smartphones and tablets with it should start flooding the market very soon at very affordable prices.
source:
Sina
via
Unwired View