Marvel to bring original content to Pandora and SiriusXM subscribers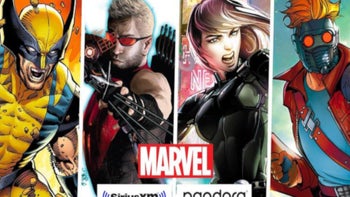 Marvel fans rejoice, as the company has just
announced
it has signed a multi-year agreement with SiriusXM and Pandora to bring original content to these streaming services. Apparently, Marvel plans to create an obscene amount of exclusive podcasts for both services over the next couple of years.
The announcement mentions that the collaboration will include both scripted and unscripted series, themed live events, and much more. The first Marvel podcasts should be available on SiriusXM and Pandora in 2020 and many of them will even premier on these services before they can be heard anywhere else.
Marvel also confirmed that it will release four new scripted series, each ten episodes, based around popular superheroes like Wolverine, Hawkeye, Black Widow, and Star-Lord, as well as a fifth series in which all four team-up.
Next year after Marvel starts releasing these podcasts, SiriusXM subscribers will be able to listen them at home on a wide range of connected devices including smart TVs, Amazon Alexa devices,
Apple TV
, Sony PlayStation, Roku, Sonos speakers, and more.
On the other hand, Pandora users on both free ad-supported and Premium subscription tiers of service will be able to listen to all Marvel podcasts on the mobile app for iOS and Android.