Apple TV getting tvOS 13 update with multi-user and console controllers support
0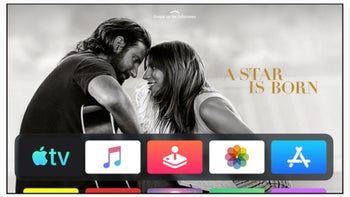 It's not just iPhone users that are getting something new this week, but Apple TV owners as well. The new tvOS 13 is now
rolling out to Apple TVs around the world
, so prepare to check out a handful of nifty new features and improvements, especially if you like to play games.
One of the most important changes included in the update, multi-user support lets Apple TV owners create multiple profiles that can be customized to provide layouts and recommendations that are relevant for each person using these profiles.
Moreover, a new home screen is now available for Apple TV users, which accommodates full-screen video previews, a picture-in-picture feature, and a Control Center. Now, as far as the gaming improvements go, tvOS 13 brings
Apple Arcade support
, but it will also allow the use of Sony's PlayStation 4 and Microsoft's Xbox One controllers.
Also, the Cupertino-based company added Sign in with Apple support, which lets you sign in with your Apple ID rather than requiring to create a username and password. Last but not least, the update adds some under the sea screensavers that were made in partnership with BBC National History Unit.