Manchester United bans the Apple iPad, Apple iPad mini, and other tablets from home games
20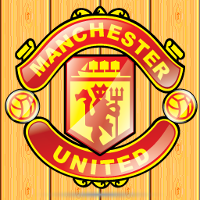 Manchester United is one of the most famous teams in the world, covering all professional sports. With a global fan base, home games are sold out affairs with 75,731 screaming football (or soccer, depending on your location) fans going crazy throughout each contest. In today's world though, professional sports teams need to consider security in a way that would have seemed paranoid 20 years ago. Starting with today's exhibition game against Valencia, Manchester United fans are prohibited from bringing in to the Old Trafford, electronic devices measuring more than 150mm x 100mm.
Specifically mentioned by the club, the Apple iPad and Apple iPad mini are no longer allowed in the stadium, although the ban does apply to all tablets larger than 150mm x 100mm. While not mentioned in the release, we would imagine that exceptions will be made for media attending each match. In 2010, baseball's most iconic team, the New York Yankees,
banned the iPad from Yankee Stadium
. At the time, the team cited security concerns, and the ban was lifted after two years.
"As a result of the latest security advice, large electronic devices including laptops and tablets will be added to the existing list of prohibited items for matchdays at Old Trafford. We apologise for any inconvenience that this might cause but we are committed to putting the safety and security of all supporters as our number one priority."-Manchester United
Electronics aren't being totally banned from Old Trafford. Manchester United faithful can still bring their smartphones to the "Theatre of Dreams," as long as the size of the handset remains under the specified dimensions.
Thanks for the tip!
source:
ManchesterUnited
via
TheVerge