Man pulls samurai sword at flagship Apple Store
37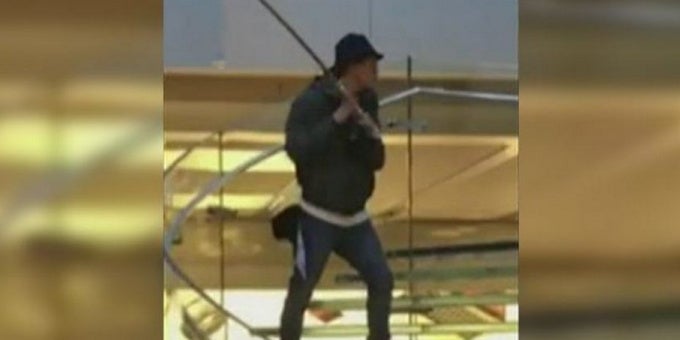 With all the horrific events across the globe in recent days, it's not surprising that people at the 5th Avenue Apple Store in New York were scared as a man descended the staircase carrying a samurai sword. A 30-year-old man entered the flagship Apple Store around 4pm on Friday swinging the sword and screaming as both employees and visitors stared at him scared and in disbelief.
Two NYPD officers were in the building at the same time and were able to escort him out of the building, while Apple Store employees built a wall between the swordsman and the customers to protect them. When escorted outside, the man was back to his screaming and waving the sword around.
Eyewitnesses say that just before being taken into custody by the police officers, the man was preparing to harm himself using the sword. He was then escorted to Bellevue Hospital, and charged with criminal possession of a weapon and menacing.


source: ABC 7 NY