Lookout Security app protects Samsung Galaxy smartphones against lock screen hacking
5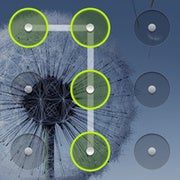 If you're a
Samsung Galaxy S III
or
Note II
owner and that
lock screen bypass hack
won't let you sleep at night, here's a software solution to the problem provided by the guys at Lookout. The fix comes as a part of their "Lookout Security & Antivirus" application, which is available for free from the Google Play store. Those who have the app already installed will just need to update it to the latest version in order to get the extra protection.
For those who have missed the news, several days ago it was discovered that a lock screen PIN or pattern set on a Samsung Galaxy Note II or Galaxy S III running Android 4.1.2 could be bypassed in a matter of minutes. Once executed properly, the hack would allow complete access to the phone's interface, app drawer, and the user's private data. According to Lookout, the aforementioned application protects
Samsung Galaxy S III mini
smartphones as well from being exploited.
Samsung has yet to release an official patch for this vulnerability. That said, if you have a Galaxy S III, S III mini, or Note II and your privacy is of utmost importance, perhaps you might want to give the Lookout Security app a try.