Liven up your conversations - 10 tips and tricks for Facebook Messenger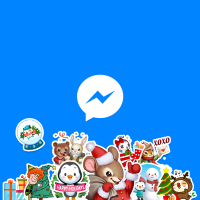 Facebook Messenger, the prolific texter and battery drainer that we love to hate, is an app of many abilities... some of them hidden in places you wouldn't know you should look at unless somebody told you! Being constantly worked on by Facebook, Messenger is becoming home to various additional features that can help you manage contacts and spice-up conversations with emoji, games, and add-on apps.
The slideshow below contains 10 ideas for unusual things you can do within Messenger – play chess, send cute animal photos, customize conversations' appearance, use multiple accounts, and do other good stuff like that. This is all in the name of fun, so let's dig in and see what else can we coax out of Messenger!