Liveblog: Verizon and Motorola announce the DROID Ultra, DROID MAXX and DROID mini
20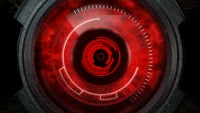 Boot-up process initiated... Loading system resources... Start-up sequence engaged... System boot-up complete. DROID is back online.
And so, just like that, Verizon and Motorola have embarked on a new journey to pour some fresh oil over the beloved DROID line-up of Android smartphones. Getting their engines going for the first time, a bunch of new handsets are expected to get revealed today at the joint event held by the nation's leading carrier and the world's not-so-leading device manufacturer. What we expect the companies to introduce are the DROID Ultra, DROID MAXX and DROID mini - three brand new DROIDs for the numerous fans of the brand that once kickstarted the whole Android thing.
Welcome to our liveblog of the event - it's for those of you who'd like to follow its development from start to finish and be the first to know about each and every little detail.