LightSquared sees conflict of interest on advisory board that warned against its technology
1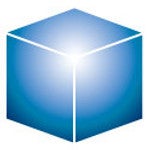 LightSquared, the wholesale mobile network supplier that still needs the government to sign off on its technology, is
asking for an investigation
of an advisory panel that warned against LightSquared's network. The government has complained that LightSquared's technology causes
GPS signals to be interfered
with and has given LightSquared time to fix the problem, which so far has not been corrected despite
claims that it has a solution
.
Meanwhile, the company filed a petition with NASA
Inspector General Paul Martin claiming that a member of the
National Space-Based Position, Navigation, and Timing Advisory Board

has a conflict of interest. Called "the Father of GPS",
Bradford Parkinson is the vice chairman of the board while serving as
a director for Trimble Navigation Ltd, which makes GPS equipment. Parkinson has been an outspoken opponent of LightSquared's system.

In its petition, LightSquared says that Parkinson's position on the Advisory Board might have

violated a federal conflict of interest law as well as ethic regulations

considering his job with Trimble. The company complains that the GPS interference is caused by receivers "looking in" to LightSquared's spectrum. On the other hand,
The Coalition to Save Our GPS, a group formed last year by Trimble and other companies worried about LightSquared's interference with GPS, says that the company is desperate and that the allegations have no merit.
There is plenty at stake for both LightSquared and Trimble. The former says that Trimble could take a big financial hit if LightSquared's service is approved and Trimble is asked by the feds
"

to address the problematic design and manufacturing process that has resulted in its high-precision receivers looking into LightSquared's spectrum

."
At stake for LightSquared is a number of contracts it has signed with
carriers like Sprint
to sell space on its network. The company plans on
spending $14 billion over the next 8 years
to build out its LTE pipeline and then sell wholesale wireless service to other companies that would sell it to consumers under their own name. Sprint recently announced that it would give LightSquared
one more month to reach an agreement with the government
.
source:
Reuters