Sprint to give LightSquared another month to get FCC approval
8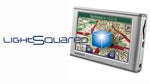 Wholesale LTE-provider LightSquared was given a 30 day reprieve from Sprint, who signed a
15-year agreement
to use LightSquared's LTE network, pending government approval by the end of 2011. Unfortunately for all involved, regulatory approval has proved more difficult to secure than previously anticipated.
LightSquared's LTE network interferes with existing GPS devices. The problem actually stems from the
GPS device manufacturers
, many of who made devices that use spectrum that belongs to LightSquared. Regardless of fault, the FCC doesn't appear inclined to approve a network that could place large numbers of
GPS devices at risk
.
LightSquared has proposed many solutions, including restricting which part of the spectrum that their LTE network will operate on, as well as several different modifications that could retrofit existing GPS devices so they would filter out the interference.
Despite these attempts, the FCC has yet to approve LightSquared's proposals. Sprint would be in a tough spot if LightSquared is unable to supply LTE bandwidth, as the cost of developing their own LTE network would be prohibitive. It's not known how close LightSquared might be to gaining governmental approval, so it's quite possible this won't be the only extension that LightSquared is granted.
source:
WSJ
via
mobileburn