Sprint moves to LTE, inks a 15-year deal with LightSquared
24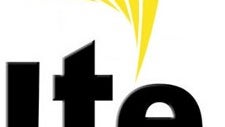 After countless rumors, Sprint, the nation's third-largest carrier and the only one among the four major opeartors to use WiMAX for its 4G services has just announced a
15-year deal
with wholesale 4G LTE network LightSquared
to adopt LTE
, the company said in a statement. Under the deal, Sprint will get $9 billion from LightSquared over spectrum hosting and network services in the course of 11 years, and an additional $4.5 billion in credits for LTE and satellite service. In return, LightSquared will get roaming access to the carrier's 3G network in 2012, while the carrier can buy 50% of its 4G capacity.
Most importantly, though, the network is expected to
cover nearly 260 million Americans by 2015
. LightSquared will also save $13 billion over network construction costs.
The news breaks just before Sprint reports its quarterly results and we'll surely hear more about this later in the day during the company's conference call. The most intriguing question seems to be about the future of the carrier's existing WiMAX network and its relationship with network services provider Clearwire.
"With our next generation satellite already operational and our independent core network build underway, LightSquared is now well positioned to meet the fast-growing market demand for wireless broadband services with its wholesale-only integrated 4G-LTE and satellite network,"
the company's CEO Sanjiv Ahuja said.