LightSquared says it has a solution to GPS interference problem
3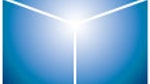 As we have reported, LTE wholesaler LightSquared has until July 1st to
report to the FCC
a solution on how to solve a problem with its LTE towers that
cause interference
to nearby GPS receivers. A lot is riding on a solution,
including a 15 year contract between LightSquared and Sprint
that will allow the latter to own extra 4G capacity to offer its customers.
LightSquared has a
two-part solution
to the problem. The company admitted that its 10MHz spectrum does indeed cause havoc with GPS signals. The first part of its answer involves using a lower block of the 10MHz spectrum that does not interfere with GPS technology except in "limited" situations. The second part involves LightSquared getting an agreement with Inmarsat that allows the former to speed up the schedule allowing it to start using the alternate part of the spectrum sooner, and avoid the GPS interference. This will give the network wholesaler the ability to rollout its pipeline to the public in accordance with its original business plan. Once this solution is in place, LightSquared will have enough spectrum to serve its clients for "the next several years".
After those years go by, the company says that it believes it will still be able to "
live harmoniously, side-by-side with GPS users
." In its press release, LightSquared said that, "enlightened and responsible spectrum management will give the American public the best of both worlds."
via LightSquared
Recommended Stories