Leap Wireless loses 196,000 subscribers in Q3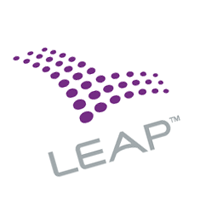 Leap Wireless, the company that owns pre-paid carrier Cricket, just reported its third quarter earnings. With AT&T about to close on
the acquisition of Leap
, it is probably the company's last earnings report unattached to AT&T. Leap CEO Doug Hutcheson noted that the company's hardware financing plan, which it started in July, is generating more interest than its previous plan and says that it has received a 700% increase in applications for the new plan. Nonetheless, Leap lost 196,000 net subscribers in Q3. Still, that is an improvement from the 269,000 it lost last year. In addition, only 140,000 of the customers that dropped the service were core customers who sign up for the usual voice and data service. Core churn was 3.5%, down from 2012's
4.2
%.
Leap said that 76% of the phones it sold in the third quarter were smartphones, up from the 57% it recorded last year. Thanks to subscribers reaching for higher priced plans, ARPU rose to $45.45 in the third quarter, up from $41.94 in the 2012 third quarter. Overall, the company reported a net loss of $185.4 million for the period, up from a $25 million profit in 2012. Total revenue fell 10% to 694 million.
AT&T is hoping to close the acquisition in the first quarter.
Leap's shareholders have already approved the deal
which still requires FCC and DOJ approval. The nation's second largest carrier is looking to take Cricket nationwide. To that end it will
change the name of its Aio service to Cricket and convert Aio stores as well
. In addition, AT&T will take the spectrum it acquires from Leap and strip out AWS and other airwaves.
source:
FierceWireless