Leak gives T-Mobile release dates for Samsung Galaxy S III, Note and Huawei myTouch
35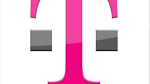 Summer is shaping up to be pretty good if you're a T-Mobile customer looking for a nice Android device, because a new leak has outed the possible release date for the Samsung Galaxy S III, Galaxy Note, and Huawei myTouch on the carrier. Unfortunately, no pricing has been released for any of the devices yet.
According to the leak received by TMoNews, the two key dates are June 20th and July 11th. If you're looking for the metallic blue Samsung Galaxy S III, both the 16GB and 32GB models will be hitting T-Mobile on June 20th. However, if you're looking for the ceramic white model, you'll have to wait until July 11th, and there will be no 32GB model, only 16GB. The T-Mobile variant of the Samsung Galaxy Note will also be released July 11th.
Lastly, we have the new Huawei myTouch models that are coming on July 11th. The leak lists two models: the Huawei Phoenix and Huawei Buddy, which will both be sold under the T-Mobile myTouch branding. We saw news about
these releases before
, and know that the Buddy will be the myTouchQ (Q is for QWERTY) which will have a physical keyboard, while the Phoenix will be touchscreen only.